So you've completed home inspection training and finished all your certifications. Now, it's time to go shopping for the tools and equipment necessary to provide the most accurate home inspection reports to your clients. While you are only required to use a few tools to comply with InterNACHI standards of practice, there are tools and equipment that will help you perform inspections safely and efficiently.
This guide isn't meant to tell you what you should or shouldn't use to perform inspections, but rather give you a list of the most common tools that home inspectors use and let you decide for yourself. We've broken up our list of tools and equipment into broad categories to make it easier to navigate. Here is our list of the best home inspection tools and equipment: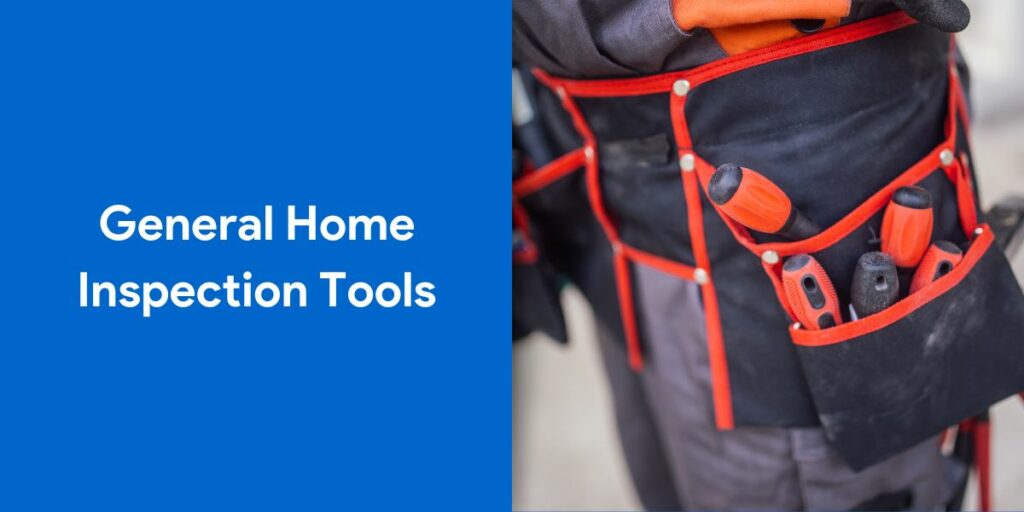 General Home Inspection Tools
Making sure that you have the basic tools needed to conduct home inspections is the first place to start. While many of these tools can be used for all types of jobs, they're especially important for home inspectors to keep on hand. At the very least, these general home inspection tools are necessary to start building your complete toolkit.
Tool Belt & Tool Bag
Using a large tool bag will help you carry all your tools. A tool belt is usually used to carry a flashlight and smaller items such as electrical testers and screwdrivers.
Cost: Tool bags range in price from under $15 for generic brands to around $60 for a high-quality, brand-name bag.
Buy It: Carhartt Legacy tool bag
Flashlights
Most inspectors have at least two or three flashlights. One of the most popular and practical for home inspectors is a headlamp, which frees up your hands. This is especially convenient when entering attics and crawl spaces. You'll also need a large spotlight type in case there are areas you can't get to. A small pocket light is also convenient to carry in your front pocket for quick access.
Cost: While flashlights can be found for little, it's a good idea to invest in a professional-grade brand that won't let you down. These start around $30.
Screwdrivers, Power Screwdrivers, and Electric Drills
You never want to be without a variety of screwdrivers or a drill because you'll use them for a lot of tasks. These are great for removing crawl space access covers and electrical panel covers.
Cost: Screwdrivers can cost a few dollars, but investing in a rechargeable drill can cost upwards of $100.
Buy It: AVID Power Drill on Amazon
Measuring Tape
Tape measures are used for different measurements such as room size and window height. You may want to keep more than one on hand to lend to forgetful homebuyers trying to measure for furniture. Just make sure they return it so you don't find yourself needing to borrow one to complete your next inspection.
Cost: Measuring tapes are available in all sorts of price ranges; however, you can expect to pay around $20 for a high-quality magnetic version.
Buy It: DURATECH Magnetic Tape Measure
Inspection Mirror
A telescoping inspection mirror will help you inspect those hard-to-reach areas. Typical sizes are 1 ½" round mirrors and 2" x 3" rectangular.
Thermometer
A good thermometer will help you check the outside temperature and also test the AC system. There are several different options available, including infrared versions that can test temperatures from several feet away.
Cost: Basic thermometer models start around $15; name-brand infrared models can easily run over $100.
Buy It: Fluke Infrared Thermometer
Moisture Meter
If you see a stain it's a good idea to test it with a moisture meter to see if it's active. There are also models that have longer probes. These are great for inserting into the walls to check for exterior leaks. If you're testing for EIFS this is a must-have.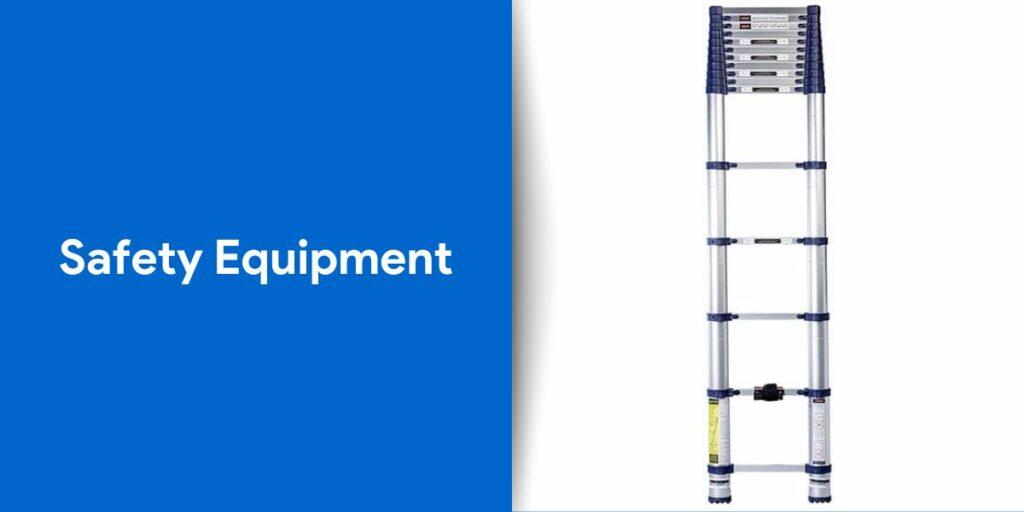 Safety Equipment
Whether you're a solo home inspector or you're working with a team, safety should always be your highest priority. Rather than working with tools and equipment that simply do the job, the features of safety equipment should be given a little more priority when it comes to stretching your budget. As they say, "An ounce of prevention is worth a pound of cure." Just make sure your safety equipment is functioning and readily available. You never know when it might come in handy.
Protective Facemask
You never know when the insulation in an attic might contain asbestos. Inspectors also face the potential risk of being exposed to harmful mold spores. A good safety mask can help protect you in these situations.
Cost: You can expect to pay around $10 for a bulk order of disposable masks; however, reusable masks that are built for such conditions cost around $30.
Buy It: BASE CAMP Plus Dusk Mask
Non-Conductive Ladders
Most inspectors carry at least one extendable ladder and one step ladder. The "Little Giant" series of ladders are great products but make sure to get the non-conductive type. Aluminum ladders don't go well with power lines. There is also a ladder brand called "Xtend + Climb" which seems to be fairly popular.
Cost: Non-conductive ladders start around $100 and can easily climb in price depending on their features.
Buy It: Fiberglass Ladder
Voltage Tester
A good voltage tester can save your life. Instead of using the back of your hand to test for voltage, pick up a voltage detector for panel covers and rogue wires.
Cost: Voltage meters are relatively inexpensive with basic models starting around $15 and running all the way up to $100 for higher-quality models.
Buy It: AstroAI Multimeter Tester
Binoculars
When conducting inspections, some inspectors walk on roofs and some don't, it's a personal choice. Even if you're comfortable walking on rooftops, there may still be times when it's unsafe to do so. In such situations, it's nice to have a good set of binoculars in case you need to inspect from your ladder.
Cost: Binoculars start around $30 and can run into the $100s.
Buy It: HD Binoculars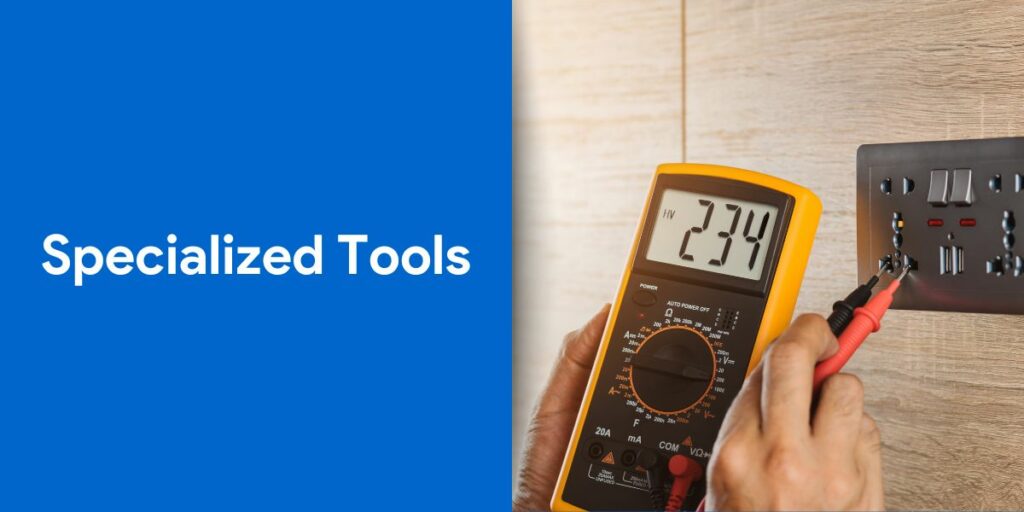 Specialized Tools
Specialized tools and equipment are the items that every home inspector needs in their tool collection. These tools are specific to the job of home inspector, and they make thorough and safe inspections possible. Without them, many facets of your home inspection job wouldn't be possible. Although lesser-known brands will do the job just fine, it's a good idea to upgrade your specialized tools so that you can work with accuracy, efficiency, and tool longevity. 
Carbon Monoxide Detector
Used for checking gas leaks and carbon monoxide, these are more expensive home inspection tools but can help you gain an edge over the competition. You can purchase gas and carbon monoxide detectors separately or buy an all-in-one tool that will check both.
Cost: Carbon monoxide detectors generally range from $30-$70.
Electrical GFCI Outlet Tester
Inspectors can use a GFCI tester to test the proper function of GFCI outlets and will also detect non-grounded outlets, switched wires, and a few other things. 
Cost: Expect to pay about $12-$80 for an inexpensive one. You can also purchase the more expensive digital testers that have more features and capabilities. These can cost up to a few hundred dollars.
Buy It: Klein Tools GFCI Outlet Tester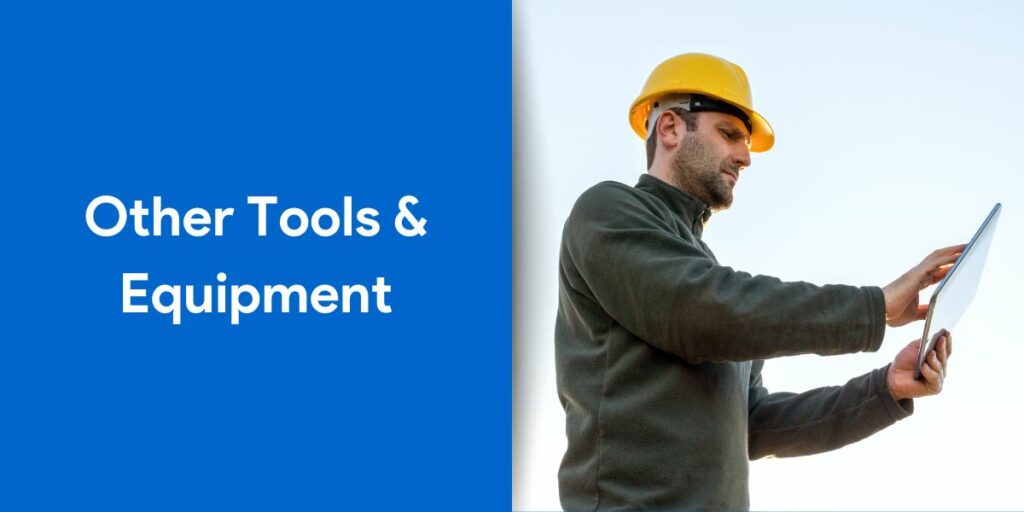 Other Tools & Equipment
Rounding out the list of the best home inspection tools and equipment, there are a few more items that will help you perform inspections. While they are more optional than the other tools we've listed, they can quickly become a necessity when you least expect it. Try to keep these tools and pieces of equipment alongside your others.
Digital Camera
With cell phone cameras having become the natural choice for many, you may not see the need to purchase a digital camera. While newer phone cameras take fantastic photos, they don't have the same zoom ability as a digital camera. Clients expect to see color photos of any discrepancies that you find and those issues aren't always in places easy to reach and photograph with a cell phone or tablet. A decent-quality camera will make it much easier to focus in low-light areas and zoom in to get you a clear shot the first time around. 
Cost: Digital cameras are available across a wide range of prices from a few hundred up to a few thousand. Technology has advanced to the point where you can pick up a feature-rich and powerful camera for $200 – $500.
Buy It: Olympus Tough Camera
Tablet or Laptop
Hand-written reports are obsolete. Providing your clients with a typed inspection report that includes color photos will ensure that you're running a professional business. Inspectors usually bring a laptop to the inspection and put it in a central area such as the kitchen counter, or they take a tablet and fill out the report while inspecting the home. The right home inspection software will make it easy to create reports on whatever device you choose to use. EZ HIS offers a Free Trial of our time-tested and reliable home inspection software. Don't just take our word for it though, check out our reviews from home inspectors just like you.
Cost: Laptops and tablets can vary wildly from a few hundred dollars to a few thousand. It's important to consider your company's operating system so that you can choose a compatible product.
Buy It: Apple iPad
Pens and Notepads
Always carry a pen and notepad with you. If your computer crashes or you forgot to charge your battery the night before, you'll be glad you did. It's also a good idea to carry a backup printed copy of an inspection checklist in your vehicle.
Cost: This important tool will cost you next to nothing. You may want to consider a bulk bundle of hardcover leather notebooks for their durability.
Buy It: KOGGON Pen and Paper Bundle
Shoe Covers
Keeping a fresh supply of shoe covers will keep homeowners and realtors happy. The cheap thin plastic blue ones work just fine and will keep you from tracking dirt and mud all over the house. These can be purchased in bulk from most tool supply companies. For attic inspections and messy environments, rubber shoe covers can save your boots and your feet.
A Home Inspection Website
You might not think of a home inspection website as a tool but it's the most powerful marketing tool for home inspectors. Your website will generate leads, provide information to prospective clients, and show customers you're serious about your business. It's the face of your company and potential customers and realtors will look to see if you have one.
Here are a few other tools to consider:
Kneepads
Coveralls
Leather gloves
Knife or multi-tool
Humidity tester
Snake camera
Septic Die test tablets (for checking for water leaks and faulty septic systems)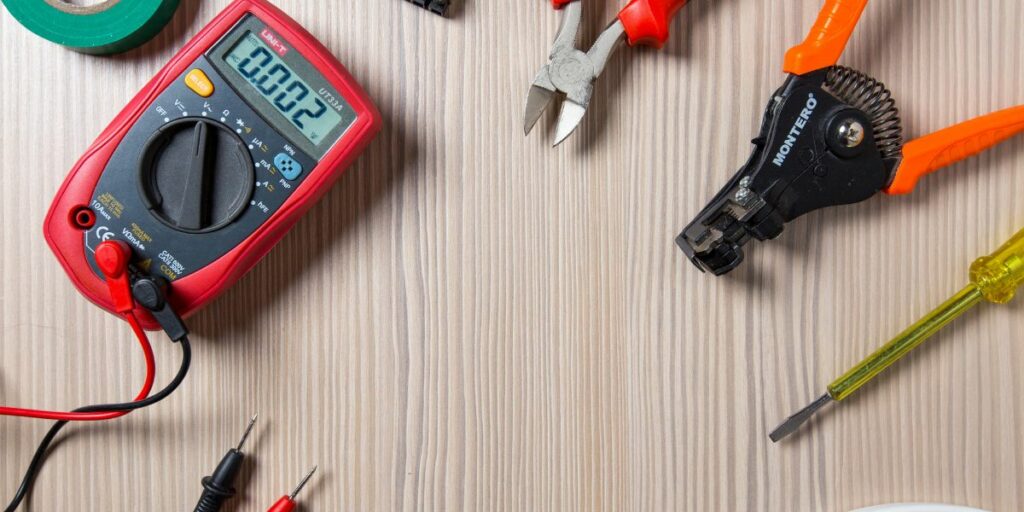 Wrapping Up Our List of the Best Home Inspection Tools & Equipment
While this list of the best home inspection tools and equipment isn't exhaustive, hopefully, it will help you get started on your journey as a home inspector. There are several companies online that specialize in selling home inspection tools. First, you could try searching on Google and visiting some of the major inspection tool distributors. You might be able to save a few dollars by purchasing tools and equipment from eBay or on Amazon. Both are great places to pick up good-quality tools, usually at a reduced price. If you have any questions about building your home inspection toolkit, EZ Home Inspection Software is here to help.