Who wants to be the best but least-known home inspector around? Whether you're a new home inspector or want to expand your current business, getting your name out there could be the difference between thriving and closing up shop.
Without a good marketing strategy, it's nearly impossible to build your clientele list or your brand. Word of mouth is a great form of advertising, but today's modern world requires a little bit more to stand out from the crowd. With the use of technology, such as home inspection software, your marketing efforts have never been easier.

That's why we've put together this guide full of tips on how to best implement a home inspection marketing plan. Let's take a look at everything you need to know to make yourself the best-known home inspector in your area.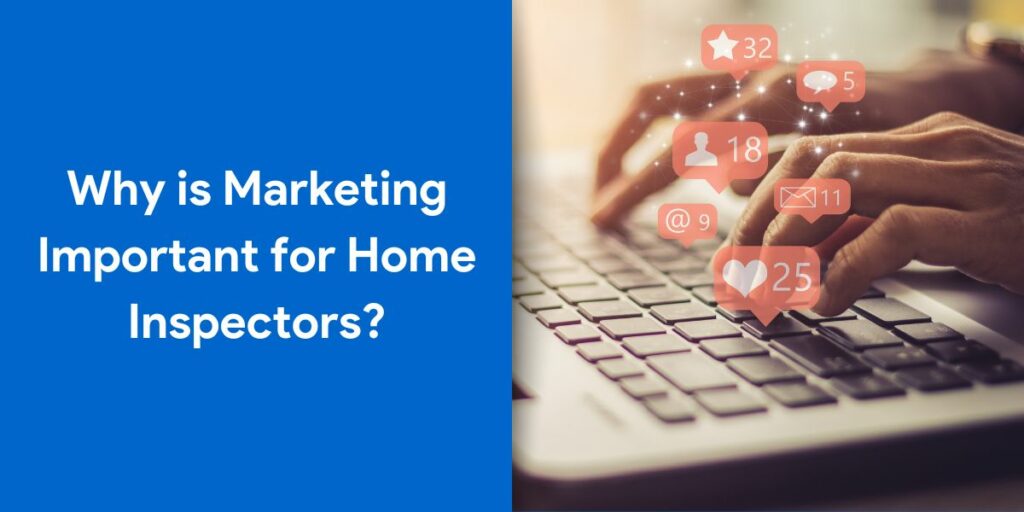 Why is Marketing Important for Home Inspectors?
You might be the best and most efficient home inspector ever! Let's say you produce the best inspection reports and complete the most thorough inspections in town. If no one knows you exist, you're not helping your business reach its maximum potential. Fortunately, that's where the world of home inspection marketing can help.
Since performing home inspections is such a highly competitive field, it's important to make yourself stand out. From attracting new clients to building a trustworthy brand, here are some of the ways that a solid marketing strategy can benefit your home inspection business:

Increased Visibility: With good marketing techniques, your business won't be a hidden gem. Instead, your name will be out there for the world to see. Both your reputation and your profit margin can grow by making it known that you're operational and ready to assist a variety of new clients.
Lead Generation: As a home inspector, your first priority should be letting others know about your expertise and great service. Once your marketing strategy has been put into action, new leads will start to come your way. Lead generation is a pleasant consequence of being more visible.
Trust Building: The more people hear about your home inspection services, the more familiar they will become with you. That familiarity will soon turn to trust — all thanks to home inspection marketing. A good marketing plan can ensure that you'll build relationships that are full of respect and positive feedback.
Differentiation: Ask yourself one question — What makes you different from other home inspectors? Home inspection marketing will take your unique business traits and turn them into selling points that make you stand out from the competition. Your audience will remember that you're different, and you'll get more clients in return.
As you can see, home inspection marketing is a necessity and not an option. If you're looking to build a thriving inspection business, marketing is an essential tool to increase your client base and your bookings.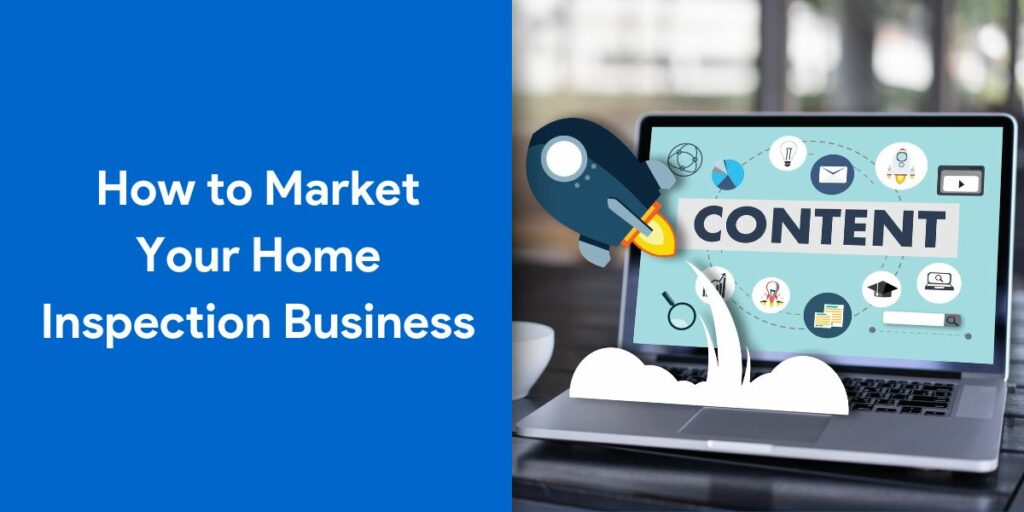 How to Market Your Home Inspection Business
Covering every aspect of home inspection marketing would take weeks, if not months, of study. However, there are plenty of things you can do while you're learning all the nuances of marketing your home inspection business. At the very least, home inspectors should be practicing the basics that we're covering in this article.

Since the days of being able to place an ad in the newspaper to attract potential clients are long gone, the internet and social media have taken over. Try these marketing tips, and make sure that you're getting your name and reputation out there for everyone to see.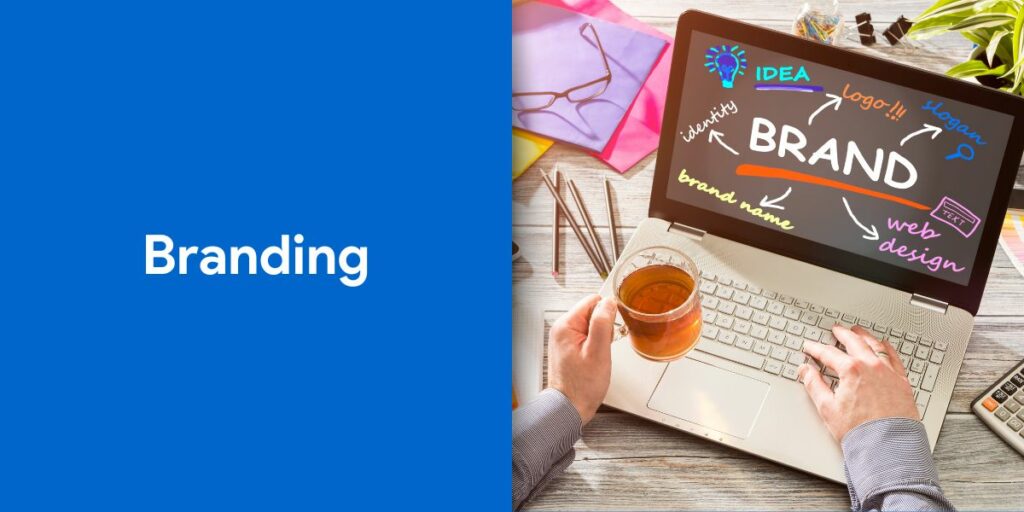 Branding
Branding is a huge part of any marketing strategy, and it's the first step in making your home inspection business stand out from the pack. Without good branding that highlights who you are and what you do, it's impossible to achieve the potential reach that marketing can provide.
Branding includes things like:
As you're building your brand, start by identifying your target audience. From there, you can tap into their needs and fine-tune your messaging according to the need for your expertise. Branding allows you to highlight what makes your business different from the other inspectors in your area. Promotional videos are an increasingly common means of promoting your brand to audiences in different platforms.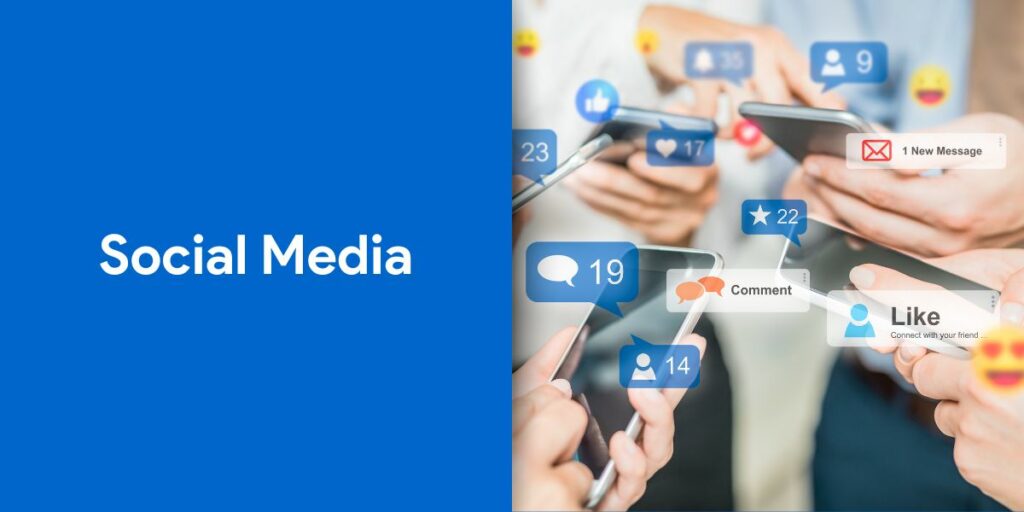 Social Media
There are plenty of platform options for home inspector social media marketing.  Platforms like Facebook, Instagram, and LinkedIn are great for promoting your brand and communicating with former and prospective clients.
Use these free platforms to publish content that speaks to your audience. From articles that stress the importance of home inspections to feel-good stories about completed jobs. Sharing valuable information can help you to make a name for yourself as an expert in your field. Let's take a look at some of the most popular platforms and how they can exponentially expand your potential client pool. 
Facebook
Facebook is one of the platforms that offers you the chance to create a free business page for your business. With insights that can help you see how your company is performing and first-hand reviews from happy customers, it's an easy way to let the world know what your home inspection business is all about. You can also create Facebook ads that will help you to further build your followers or your potential client base.
Instagram
Sharing photos and videos of your inspection techniques and your on-the-job activities on Instagram is an eye-catching way to speak directly to your current clients and to give your name a greater reach. Make sure to use hashtags so that Instagram's algorithm can do some of the work for you, and so that anyone in your area looking for a #homeinspector will find you in a search.
LinkedIn
Any business professional should be utilizing LinkedIn to expand their network. From connecting with clients and other business professionals to being able to publish articles offering your advice and experience, LinkedIn lets the world know that your business is the authority in home inspection services.
YouTube
As you go about your day as a home inspector, there are plenty of informative moments that would make excellent YouTube videos. YouTube is an especially powerful medium because it's easy to share your videos with your other social media platforms. In addition, YouTube offers another easy way to network with others in your industry or those who may frequently require the help of a home inspector.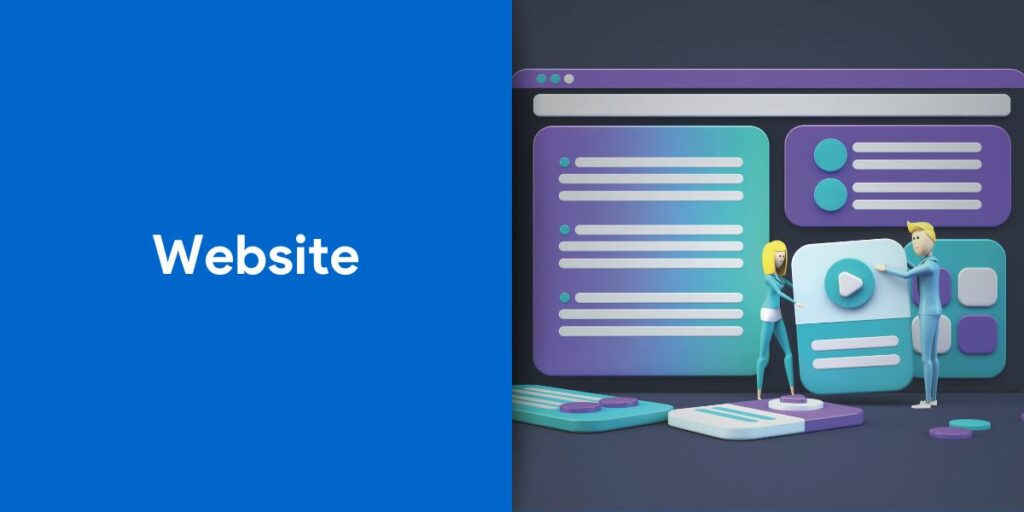 Website
Operating your own home inspection website is an important step in any marketing plan. With your own website, you can reach a larger audience and express exactly the type of services you offer. As your online business card, it's important to make sure that you set yourself apart.
By utilizing a user-friendly and aesthetically pleasing website that highlights your professionalism, you're offering an invitation to contact you. In fact, it's an easy way for you to create your own content and integrate your posts with your other social media networks.
On top of that, a website provides a way for you to display your contact information, allowing potential customers to easily find and hire your home inspection business.
Content
Without quality and consistent content, such as blog posts, your website will go virtually unnoticed. With informative and appealing content, you'll have the opportunity to get others interested in the home inspection work that you do.
Content will help your website get the attention of search engines, making it easier for prospective clients to discover you. Use content to highlight achievements, new certifications, new services you're offering, etc.
A few examples of content topics:
No matter how you use and share your website content, it's important to use relevant keywords to attract potential clients.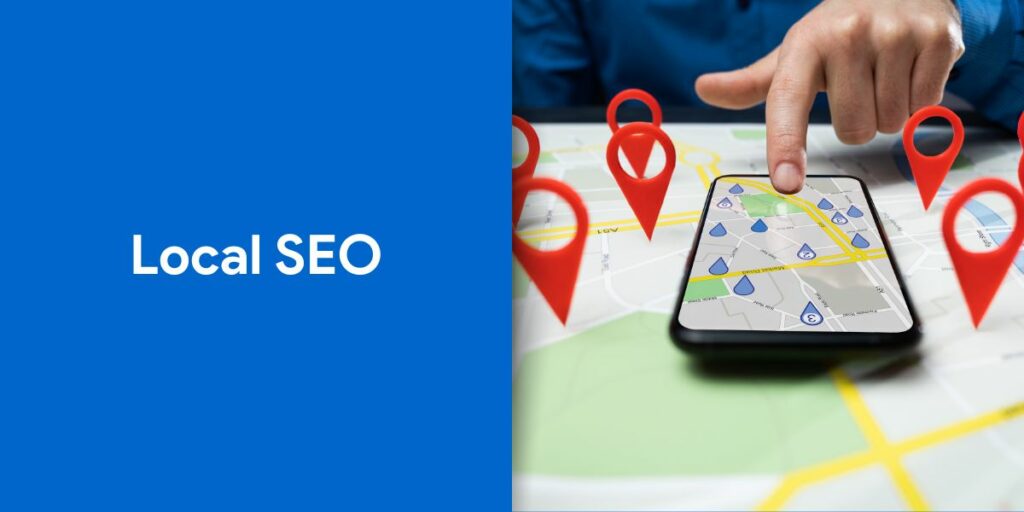 Local SEO
Simply put, SEO, or search engine optimization, is how your website gets noticed by Google and other search engines. "Local" SEO is a type of SEO that's focused on businesses serving clients within a specific geographical area. When potential clients search for "home inspectors near me," a properly optimized website will rank higher in search results. Here are the basics that your home inspection company needs to achieve a good local SEO ranking:
Google Business Profile
Taking the time to create a Google Business Profile (GBP) is an essential step in getting your business to appear in Google's map pack and local search results. In addition to increasing your local SEO ranking, a GBP gives potential clients a solid overview of your business and the services that you offer. Complete with all your contact information, a GBP makes it easy for others to reach out to you.
Reviews
Who would you trust more? A business with no reviews or a business that has customers giving honest feedback that others can benefit from? As you're trying to increase your SEO ranking, visible reviews provide word-of-mouth advertisements that give your credibility a huge boost.
Here's how reviews can impact your audience's decisions:
Citations
A citation is any mention of your business's Name, Address and Phone Number (NAP) online. Citations help to increase awareness of your brand and provide users with your contact information.
Consistency is critically important with citations, so make sure to enter the same NAP info when adding your business to any website. This includes your Google Business Profile listing, which is the most important citation for local businesses. Your NAP info will need to be added to directory sites like Yelp, Angi's, YP, BBB, etc. as well as sites like Apple Maps, Bing, social media platforms, etc.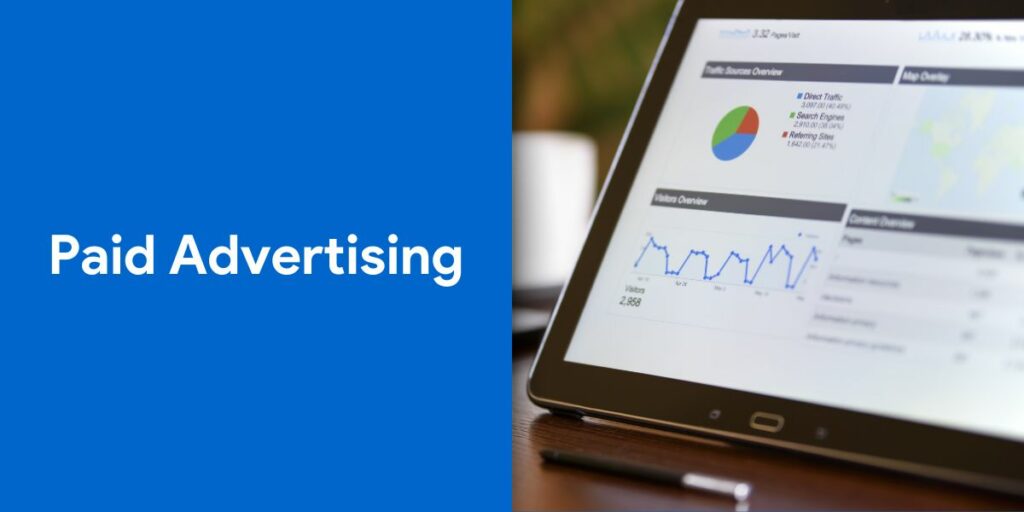 Paid Advertising
Advertising on platforms like Google, Facebook, Instagram, YouTube, etc. is an extremely effective way to promote your home inspection business. Advertising can help you generate leads while you grow your business and expand your online presence.
Google and Facebook were both built off of their advertising revenue and both have invested significant resources to improve their advertising platforms and technology. Those improvements will enable you to hyper-target your ads to get them in front of your ideal customer. Powerful analytics tools will help you to research your target customers, optimize and improve your ads to maximize your return on Ad spend (ROAS).
Advertising on any platform is not without risk, so make sure to set a strict budget for your Ad campaigns. This will help to prevent any unexpected charges or dramatic spikes in the cost of your ads.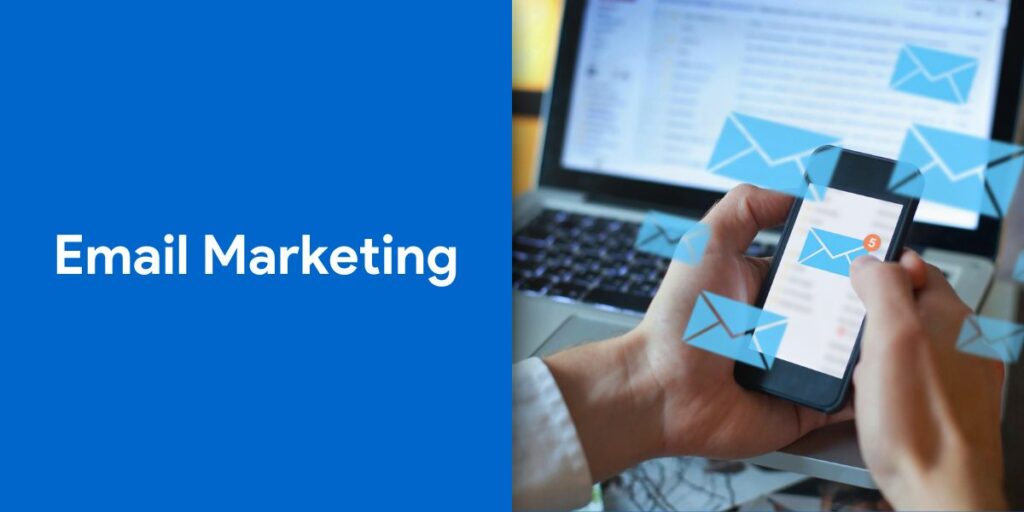 Email Marketing
One surefire way to make sure that your website or social media content is reaching your intended target audience is the use of email marketing. As you've built your business and collected information from your website, you've no doubt collected a number of emails — use them.
Without being spammy, sending newsletters, blog posts, and company updates are wonderful reminders that you're taking new clients and want to continue working with former clients. By keeping your name popping up, you are letting others know that you are available and ready to expand your current workload.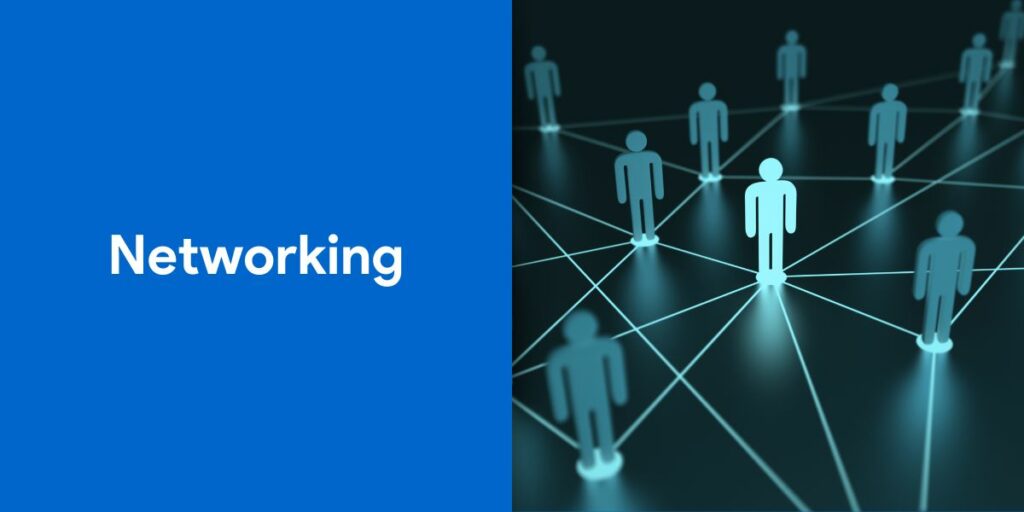 Networking
Modern-day networking is about more than simply filling up your Rolodex with business cards. These days, home inspector networking is a vital part of any marketing strategy. Actively try to attract new clients, of course! But don't forget to keep in touch with those realtors, clients, and banks who have used your home inspection services in the past.
Although networking involves expanding beyond your current circle, it's essential for the growth of your business. Word-of-mouth is a powerful form of advertising, and you never know what kind of business your network can drum up for you.
Some of the best networking opportunities can come from: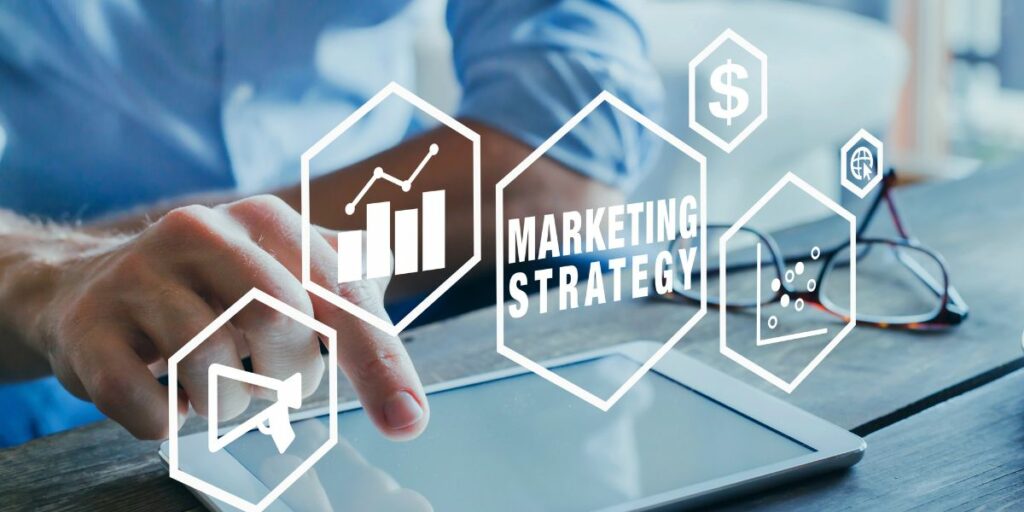 Wrapping Up Our Guide to Home Inspection Marketing
Now that you know the basics of home inspection marketing, it's time to get to work creating your strategy. By creating a website and good content, keeping up with emails and contacts, and utilizing social media to spread the word, you're taking your home inspection business to the next level.
Combine your marketing strategy with the best home inspection software from EZ HIS, and you'll make yourself a household name. Feel free to contact us with any questions or try our software for yourself with our Free Trial!