Are you a home inspector looking for software that can help you complete accurate and efficient inspections? With so many different home inspection software products available, it can be tough to determine which features and functions are best suited to your needs.
To make it easier to figure out which home inspection software will work seamlessly with your business, we've created this comprehensive buyer's guide. In order to identify the top inspection software solutions currently on the market, we'll explore key factors such as ease of use, data analysis tools, customer service, technical support, and common pricing models.

So if you want to stay one step ahead of the competition by using advanced technology that simplifies your job and provides quick results — read on!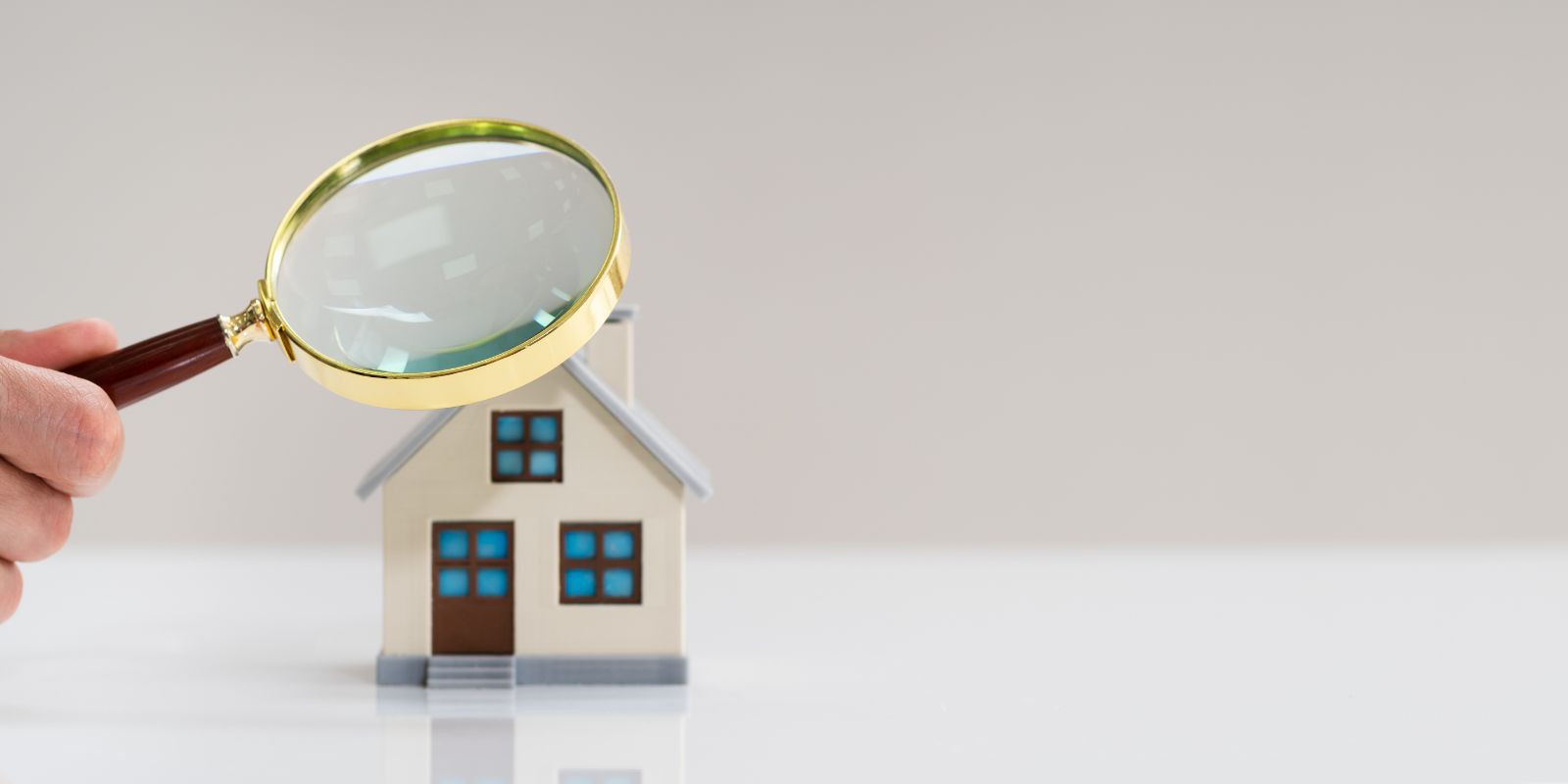 What is Home Inspection Software?
Able to be used on tablets, laptops, and smartphones, home inspection software is a digital toolkit that centralizes every aspect of your job.
With templates that allow you to customize each job, or easily duplicate similar jobs, home inspection software lets you create individualized summaries, reports, and checklists without starting from scratch.
Let's take a look at the many ways home inspection software can streamline your business needs.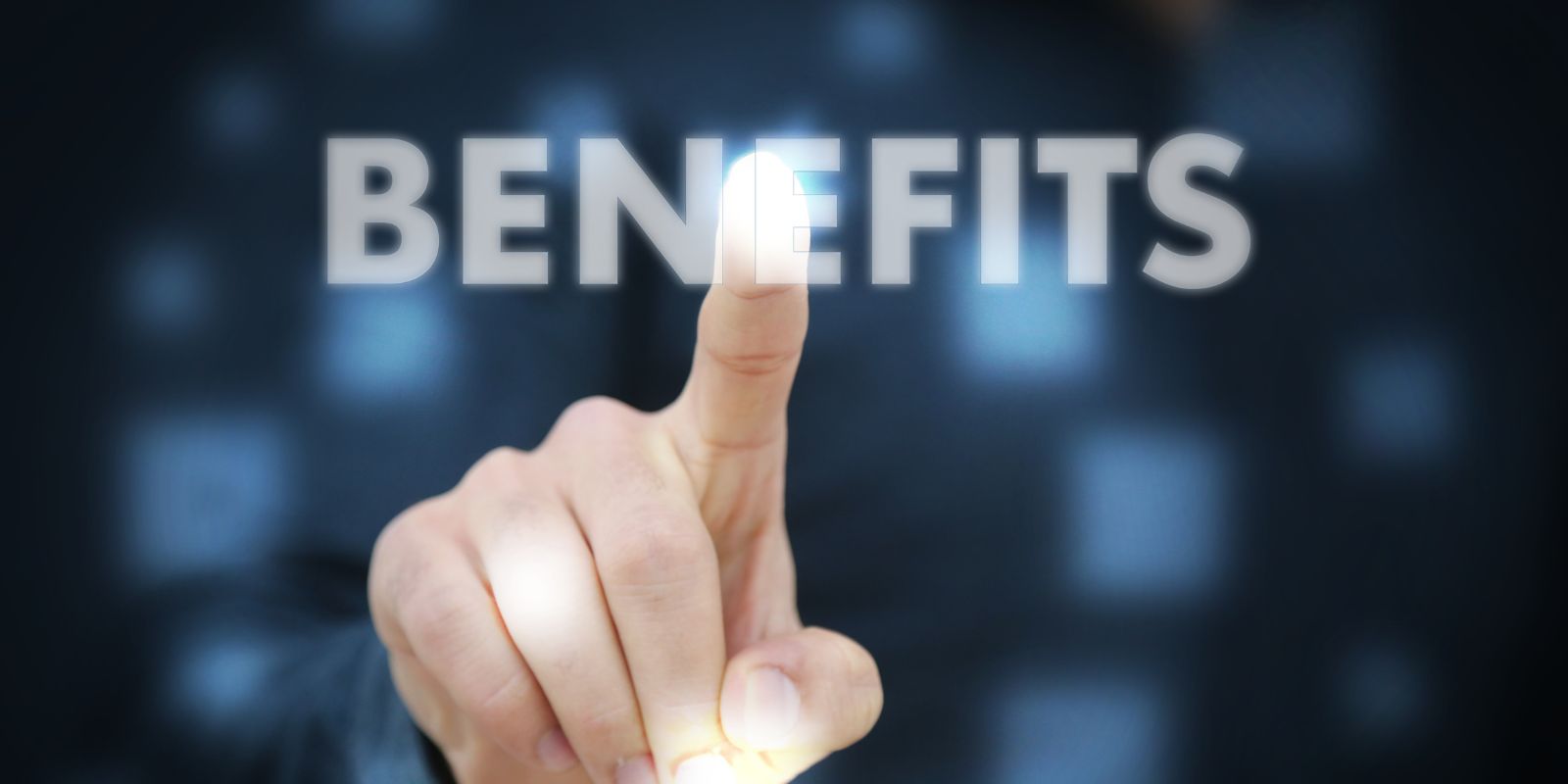 What are the Benefits of Home Inspection Software?
No matter where you are in your home inspection career, home inspection software has a number of benefits that can make your business more efficient, reduce errors, and keep your clients in the loop. Let's take a look at some of the reasons you should consider adding this to your inspection toolkit: 
Consistency and Accuracy: Home inspection software allows you to create templates, notes, and reports that can be saved for use later. With a simple click, you can create new clients, communicate with them, and make sure that all your paperwork is spell-checked, accurate, and consistent. It's a professional touch that will keep you one step ahead of the game.
Streamline Processes: As a professional home inspector, you're certainly familiar with taking photos and notes while conducting an inspection. Transferring this information later is time-consuming and unproductive. With the use of home inspection software, you can add them to your customized template wherever you are.
Instantly Generate Reports: Since all of your work is organized and kept in one place, home inspection software makes it simple to generate summaries and reports. All photos, commentary, and official documentation are easily compiled into a presentable and easy-to-read report that you can send to clients within minutes.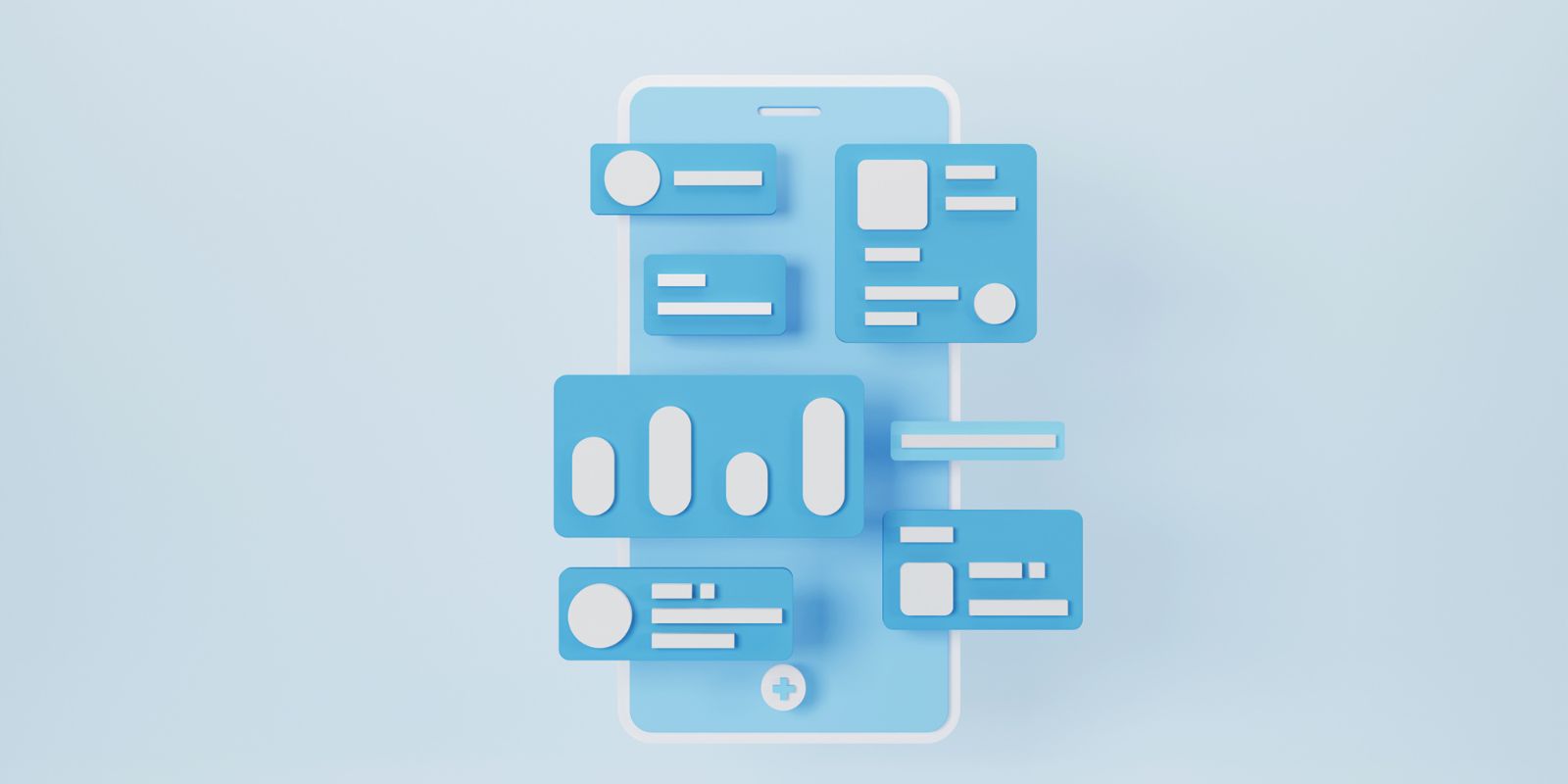 Features to Look for in Home Inspection Report Software
With so many different home inspection software options on the market, it can be daunting to decide which one is right for you. Since it's important to sort the number of filler features from the features you actually need, we've created a list of must-have options that can provide a solid foundation. Any quality home inspection software should include:
Customization: The ability to create custom reports is a feature that every inspection software should have. If you're a new inspector, it's hard to predict what sort of item you'll inspect in the future and what wording you'll choose. If you're a veteran inspector who's upgrading to a new software system, then you'll want to be able to replicate your old process as closely as possible. A program that is customizable will allow you to create reports that will fit your specific business needs.
Summary Page: Clients and realtors love summary pages. If you want to include a summary page in your reports, make sure the software you're considering makes this an easy process.
Comment Library: The ability to save comments to reuse later can save you countless hours of typing. Some questions to ask about the program you are considering are: can you add comments to your library easily? Are they easy to find when you need to use them? Can you insert only one comment at a time or can you click multiple comments to insert into your reports quickly? Is there an existing comment library to choose from?
Ability to Add/Edit Photos: A professional inspection report will always include photos. Does the software you're considering allow you to add photos? Can you circle problem areas or use arrows to point out specific issues?
Spell Check: Since your inspection report is helping clients make one of the most important decisions of their lives, the report needs to be as professional as possible. A spell-check feature will ensure there are no spelling errors in the report.
Template Feature: The ability to customize and save different types of templates will save you time and allow your business to expand with your capabilities and client list. You should be able to customize and save your own templates and then load them later to perform different types of inspections. That could mean templates for home energy audits, mold inspections, 4-point home inspections, etc.
Scheduling and Client Management: Some programs have the ability to manage scheduling and client contacts. The question to ask here is whether or not these features are worth the extra price you'll pay for them. Many times, the bells and whistles cause a product to cost more when you can actually find products that are much better for free. Take the line of Google products, for example. You can share documents, schedule all your appointments online, and manage contacts all for free.
Notifications and Reminders: When home inspection software features notifications and reminders, you'll never need to worry about forgetting a task or a report. Whether you need to send a summary on a certain date or you have a few things to check off of a location's inspection list, notifications, and reminders can help you maintain work consistency.
Efficiency: You'll probably never see efficiency listed as a major feature of any software program, but the way a product functions can be the difference between getting reports done with ease or wasting time by being frustrated. Efficiency is the number of clicks or the amount of effort it takes to get something done. The best home inspection software should allow you to navigate smoothly through the entire reporting process.
Easy to Learn and Use: To save yourself a lot of headaches, make sure the program you're considering is easy to use and learn. Does it have a large complicated instructional manual? Are there any training videos that can help you learn the program more quickly? If you have questions or technical issues, is there a number you can call for support? Recognizing the importance of providing home inspectors with an easy to learn and use software, we made this a focus of our efforts while developing EZ Home Inspection Software
Tech Support: Software that you can't use is worthless, so it's important that any product you purchase has excellent tech support to back it up. Before you purchase a program, send an email or call the company with a technical question. See how long it takes to get a response and you'll have a good idea of what kind of customer service you'll receive.
Most Importantly – Reports: It's easy to forget sometimes that the most important aspect of inspection software is the report output. The report is what the client and realtors will see as the final product and it's what represents your company when you're not there in person. Clients want an easy-to-read and well-organized report with color photos. It's that simple. If you view a report sample and get confused in the first 3 seconds, chances are it's not the best format. You shouldn't have to "learn" how to read a report, and neither should the client.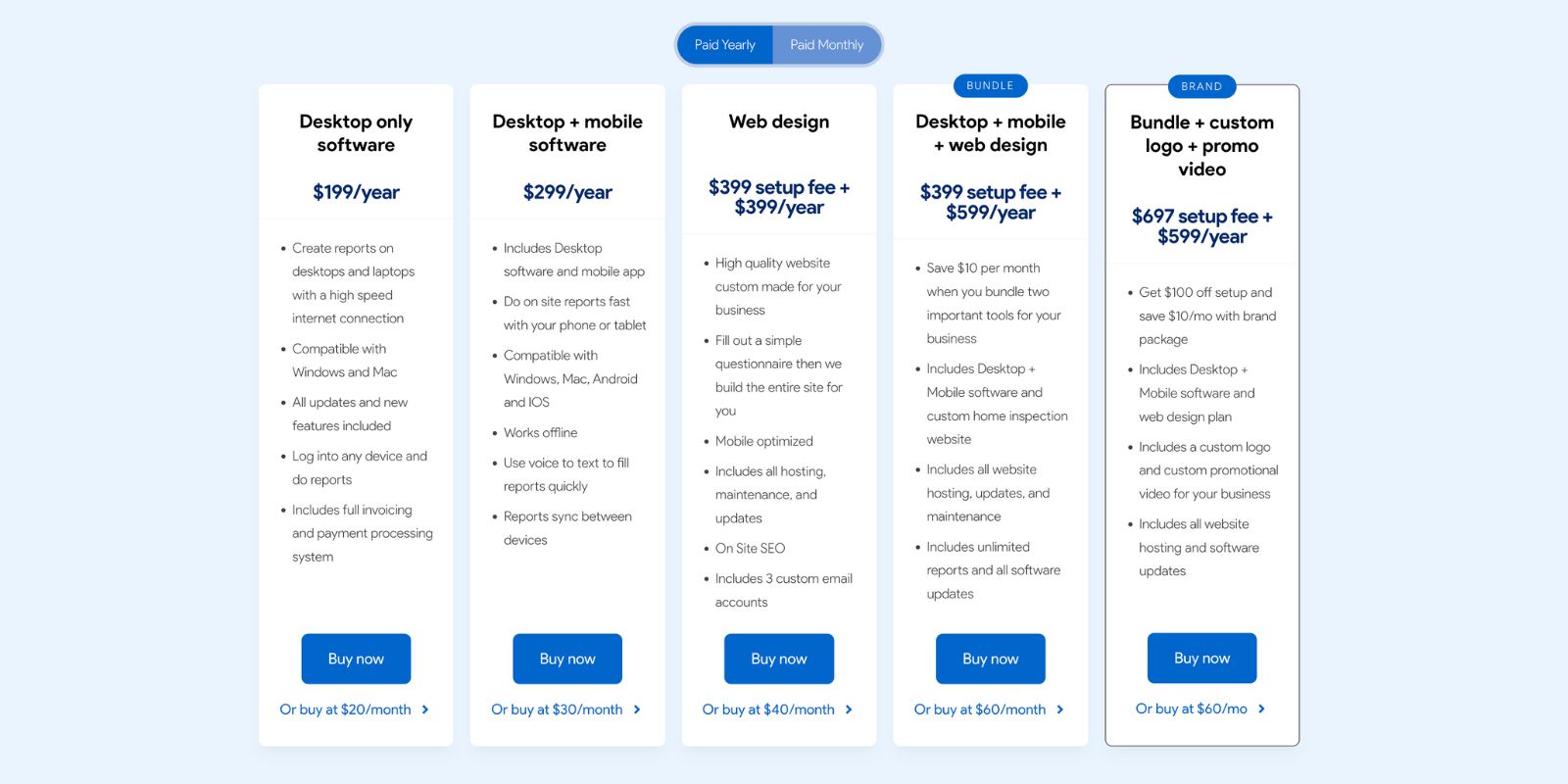 Pricing Models
While researching inspection software, you'll likely encounter one of three popular pricing models:
Recurring monthly fee – A monthly fee is paid to access the reporting system. There may be a limit to the number of reports that you can do for free, so be sure to check this. Also, ask about upgrades. Are there upgrade fees on top of the monthly costs or are all upgrades included in the cost?
Per report fee – You pay a fee for each report you create. The average price for a report is around $3-$6. This is great for a new inspector with a tight budget, but keep in mind that if you grow your business to just 20 inspections a month, you'll be spending $120 in monthly fees or be forced to learn a whole new system.
One-time payment – You purchase the program for one price and can create unlimited reports. There are no monthly or per inspection fees and once you purchase the home inspection software, it's yours forever. These programs are typically more expensive upfront but can save you some money in the long run. Be sure to ask about upgrade costs; many companies claim a one-time fee and then charge you $300 per year to keep the software up to date. One-time fee software can quickly become more expensive than monthly subscriptions and they usually update and add features much less often.
If price is a significant factor in finding the best home inspection software, try to weigh both the short-term and long-term benefits of each option.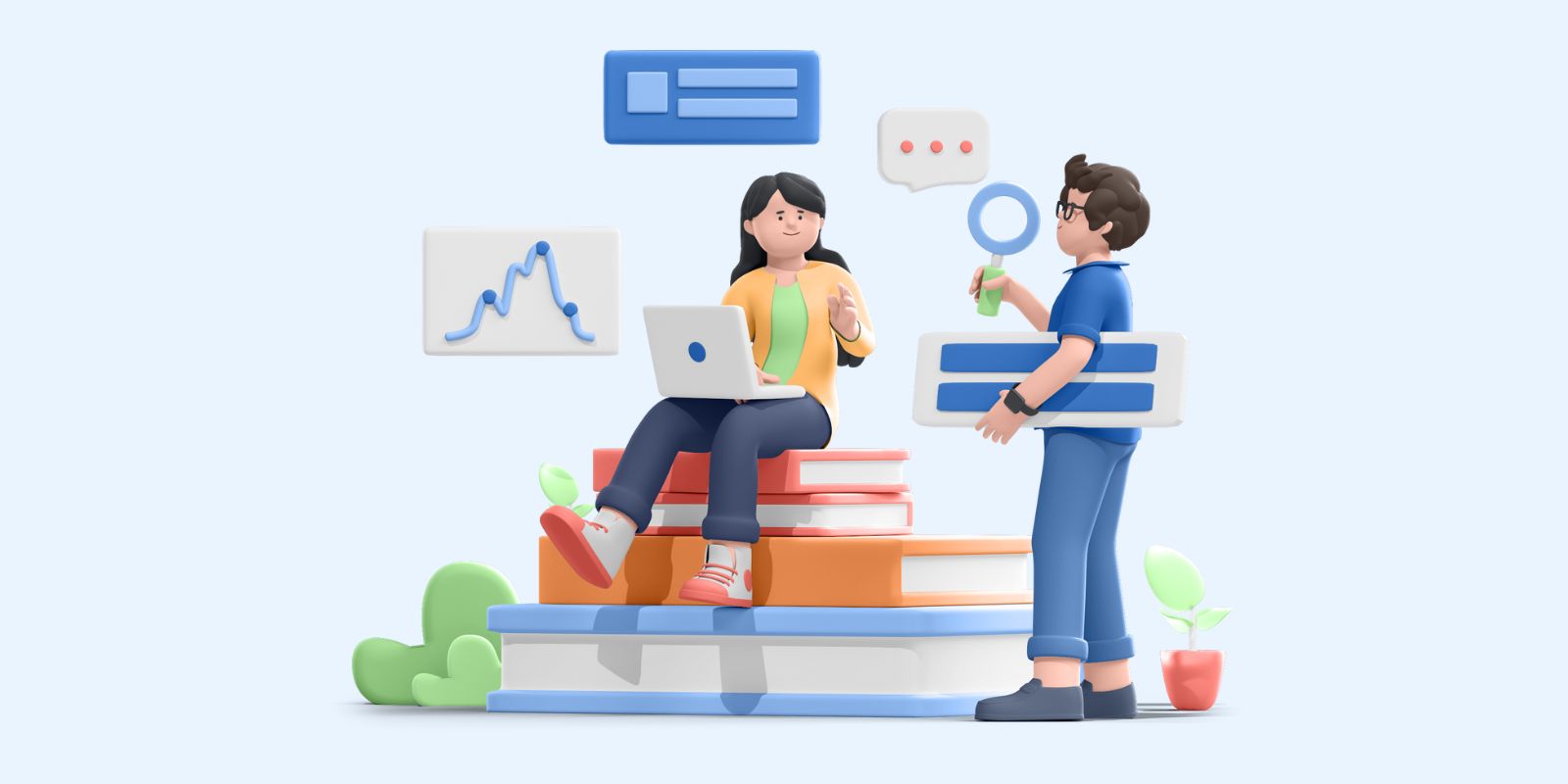 How to Find the Right Home Inspection Software?
The right home inspection software can transform your business and offer home inspectors numerous benefits. Don't rush your decision. It's worth a small investment of your time and energy to thoroughly research and compare the home inspection software options available. To make sure that you get software that encompasses all your needs, we've come up with a few tips that can help you find the best fit: 
Research: Before making any decisions about home inspection software, it's important to conduct your own research. Start by reading customer reviews, learn about available features, and check out a few competitor prices. Learning about different brands and their features will give you the foundation you need to find the right match. 

Create a List of Requirements: What exactly does your business need from home inspection software? Make sure to take the time to closely examine the tasks you need the software to handle and the tasks it could make easier for you. Once you've made a list of your must-have features, you'll have the perfect template for comparing and contrasting the many home inspection software options available and selecting the one that best fits your needs.

Ask Around: Word of mouth is always the best form of advertising, and you'll get the most practical advice from someone who actually uses a home inspection software product. Always check with your industry contacts or instructors to hear their first-hand recommendations and their experiences. Follow our home inspector networking and social media marketing tips to make relevant industry connections. Reach out to those contacts to get their advice on the best home inspection software.

Request Free Trial & Test: Home inspection software is a good investment, but it's prudent to make sure that it functions as you need. Many home inspection software companies offer a free trial period. If you don't see a free trial listed, you should ask to test the software before making any commitments.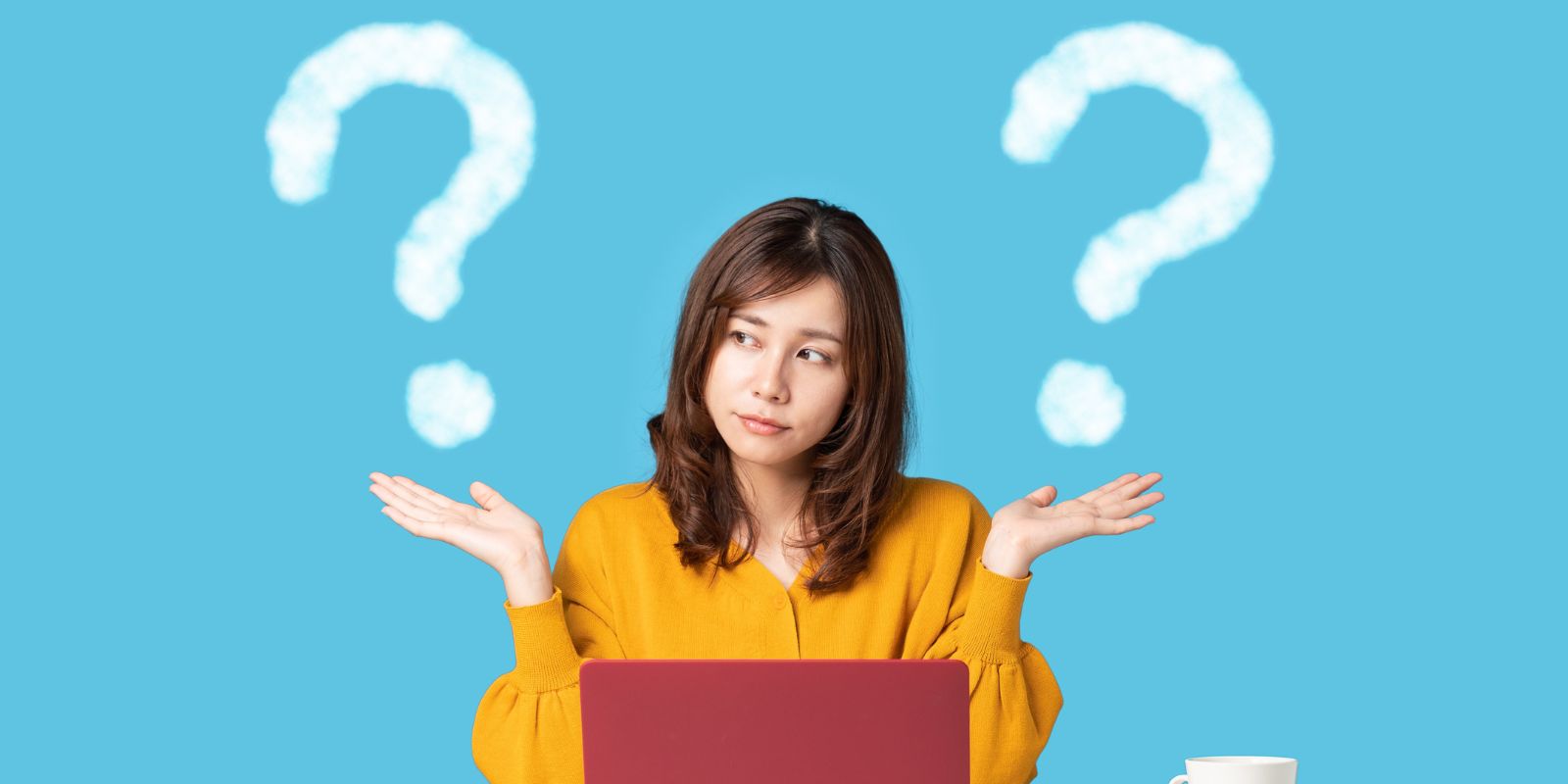 What is the Best Home Inspection Software?
There is no shortage of home inspection software options available. Identifying a particular software as the "Best Home Inspection Software" is subjective. It would perhaps be better to say the "Best Home Inspection Software for YOU" or to meet your needs.

That said, we are pretty knowledgeable when it comes to home inspection software. Our aim with this post isn't to sing our own praises but to provide you with the information necessary to make an informed decision. Below, you'll find a list of what we consider to be the best home inspection software options available.

We have included EZ HIS in this list because we genuinely believe that we've earned our place amongst the "Best" in our industry. Without further ado and in no particular order, the following are the best home inspection software options available for home inspectors to choose from.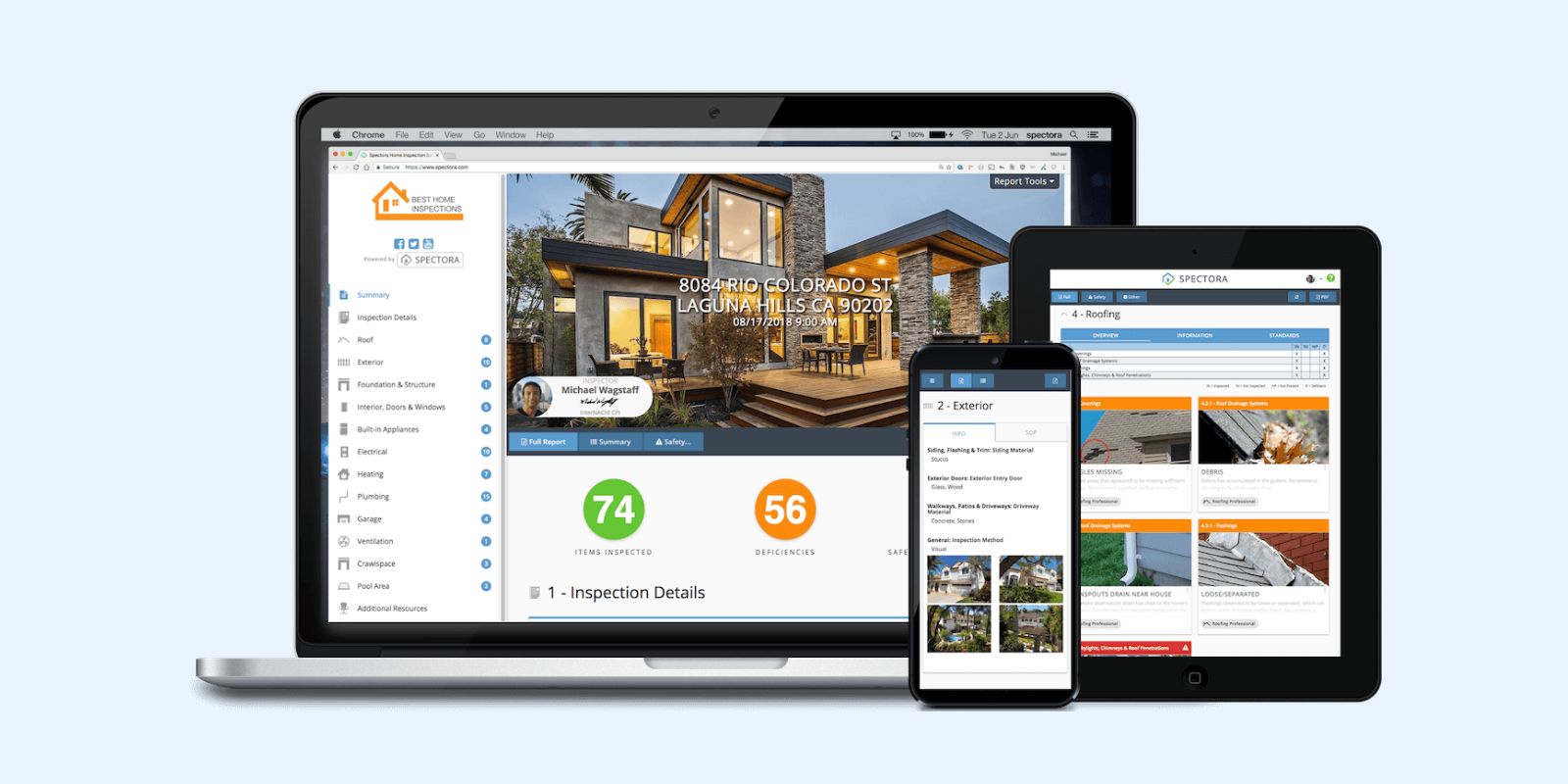 Spectora
Providing an all-in-one solution for home inspectors, Spectora features an easy-to-use interface that can manage and help grow all aspects of your property inspection business.
Pros & Cons:

Pros: Intuitive and user-friendly, fast operating speed, and on-site report completion
Cons: Reports of disconnection and lost photographs

Features: Photo editing, report templates, comment library, appointment management, print-on-site, and client database
Average Reviews on Capterra – 4.9 stars (790 reviews) (read more)
Pricing Options: Monthly pricing starts at $79
Link to Site: https://www.spectora.com/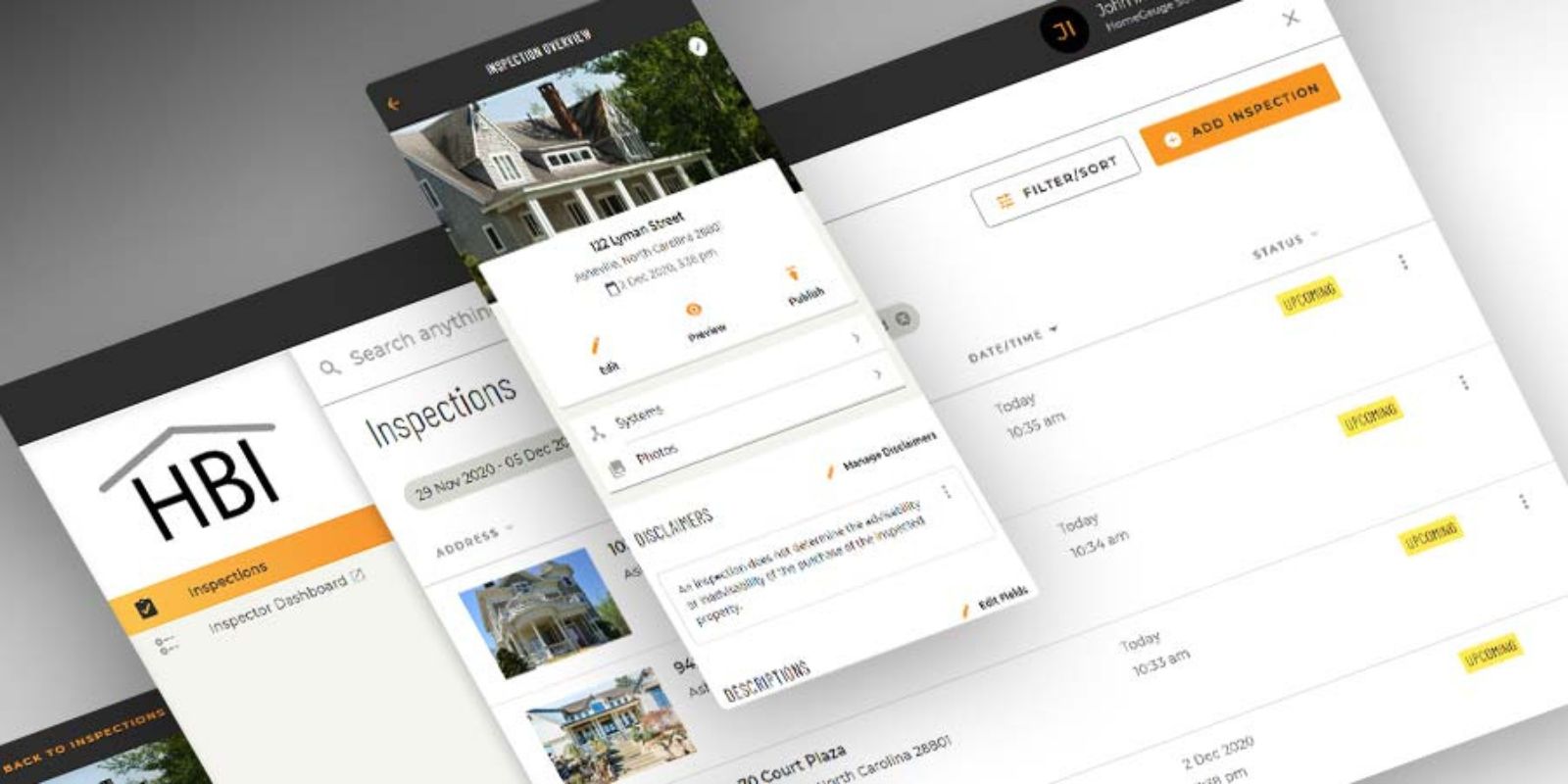 HomeGauge
In addition to free templates, scheduling tools, and easy report generation, HomeGauge has an easy-to-use interface with optional business marketing tools that can expand your home inspection clientele.
Pros & Cons

Pros: Online tutorials and technical support, instant report sharing, and easy integration with other home inspection software
Cons: Lacks online scheduling capabilities and reports of software crashes

Features: Payment processing, freehand sketching, video support, and easy report completion
Average Reviews on Capterra – 4.6 stars (500 reviews) (read more)
Pricing Options: 90-Day Trial at $9.90/mo; $99 per month
Link to Site: https://homegauge.com/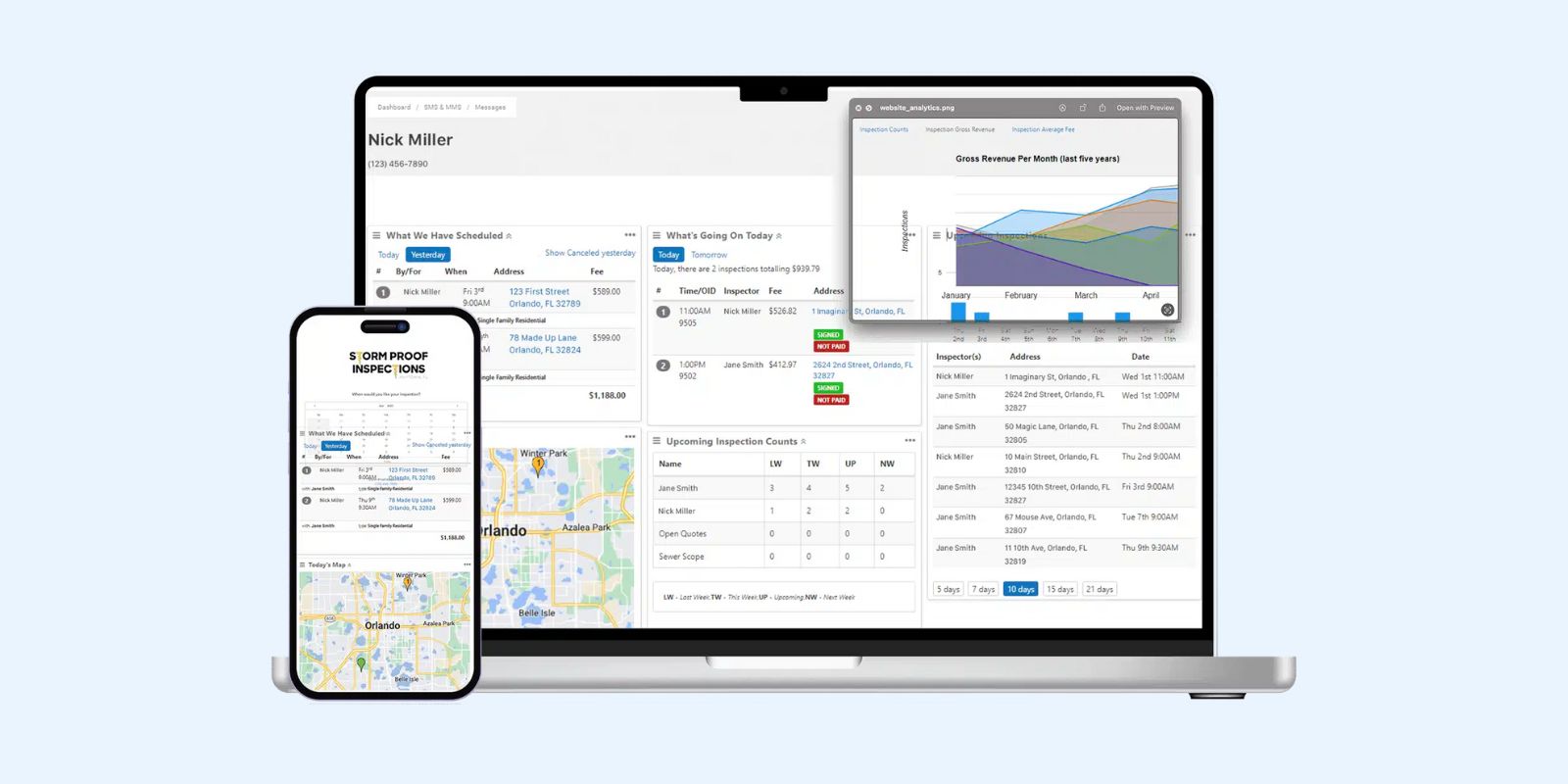 Inspection Support Network
Inspection Support Network's home inspection software is perfect for smaller businesses and individual inspectors. It's capable of managing tasks, scheduling, and creating professional summaries and reports.
Pros & Cons:

Pros: Easy inspection scheduling, customizable reports and templates, and a responsive tech support team
Cons: Issues with cancelations, website navigation can be difficult, and few options for amending appointments

Features: Add and edit photos, templates for different types of inspections, and easy report generation
Average Reviews on Capterra – 4.7 stars (298 reviews) (read more)
Pricing Options: Per report fees start at $3.00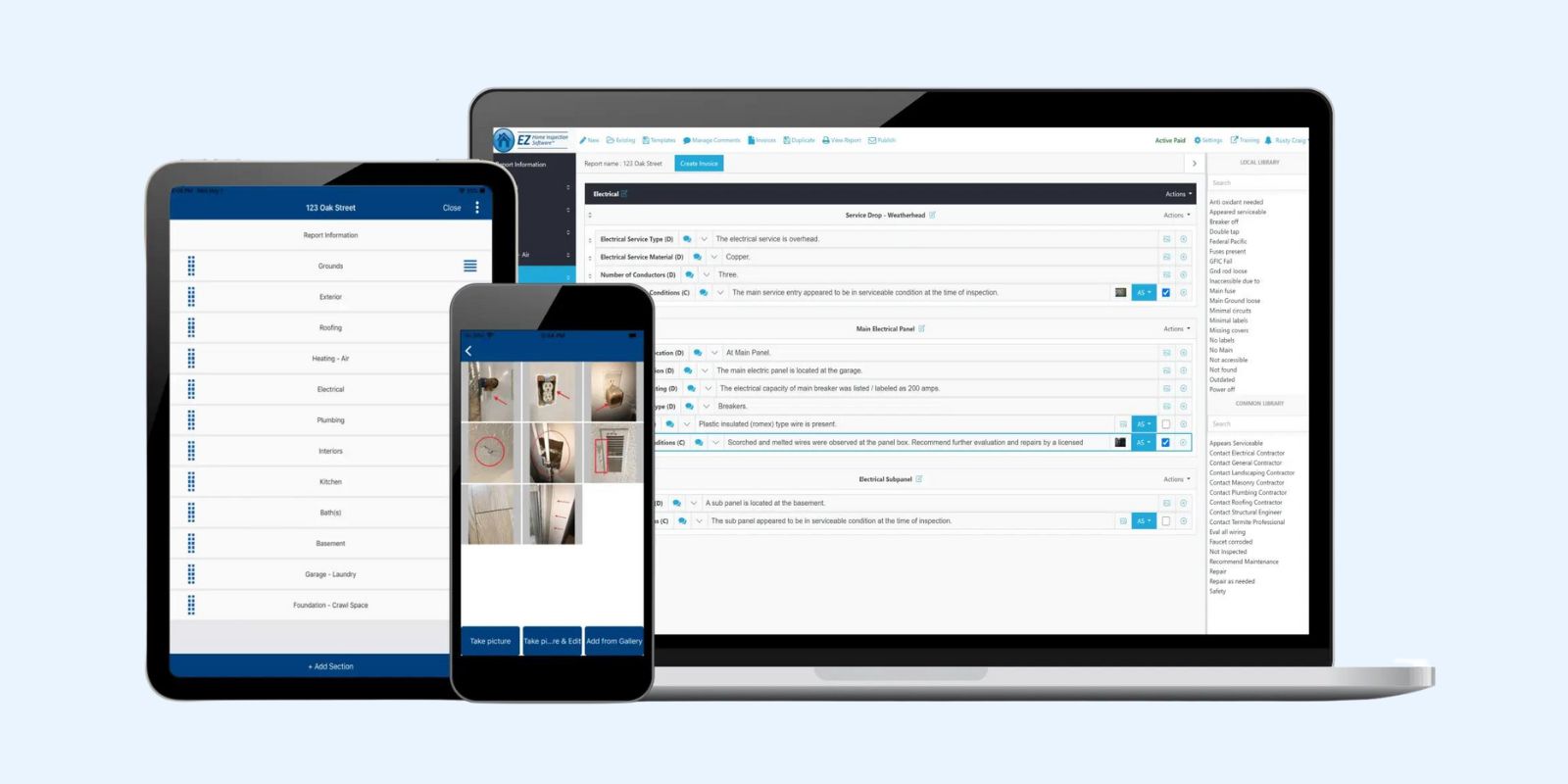 EZ Home Inspection Software
EZ Home Inspection Software is a top-rated home inspection tool for a good reason — it's affordable and highly functional. Easy to navigate and to customize, it's a sure bet for any size inspection business.
Pros & Cons:

Pros: Top-rated customer service, easy-to-read reports, affordable and secure
Cons: Occasional layout issues, lag time during upgrades, missing Undo button functionality

Features: Photo editing, report generation, comment library, scheduling and time management tools, customizable templates, video capabilities
Average Reviews on Capterra – 4.6 stars (140 reviews) (read more)
Pricing Options: Fully functional free trial; $99 per year
Link to Site: https://ezhomeinspectionsoftware.com/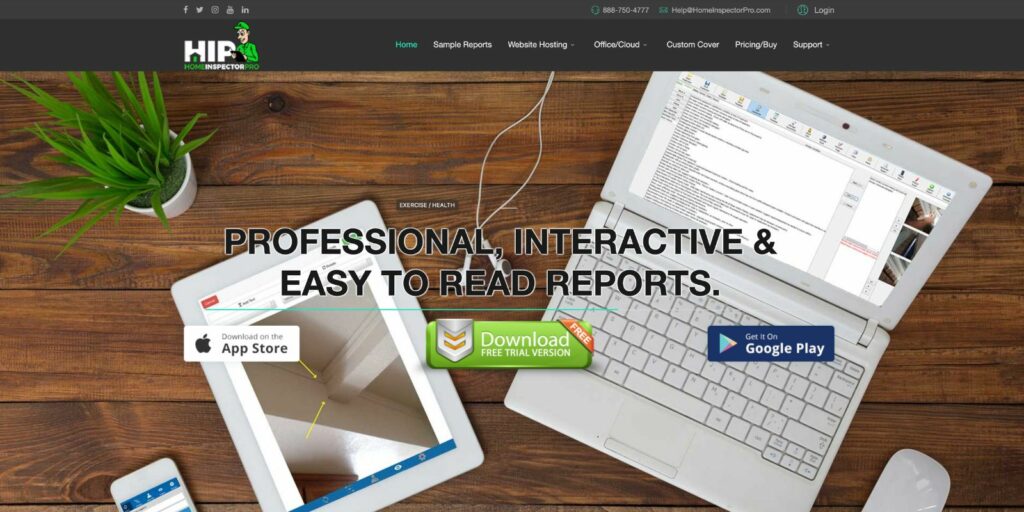 Home Inspector Pro
Home Inspector Pro's flat-rate monthly fee ensures that you won't have surprise charges. For home inspectors, it's a great way to manage projects from start to finish and all in one place.
Pros & Cons:

Pros: Easy 3rd party integration, online community support, all-in-one inspection business management tools
Cons: Difficult to create templates and comments library, limited editing capabilities, spell check isn't always functional

Features:
Average Reviews on Capterra – 4.6 stars (81 reviews) (read more)
Pricing Options: 30-day free trial; $79 per month
Link to Site: https://www.homeinspectorpro.com/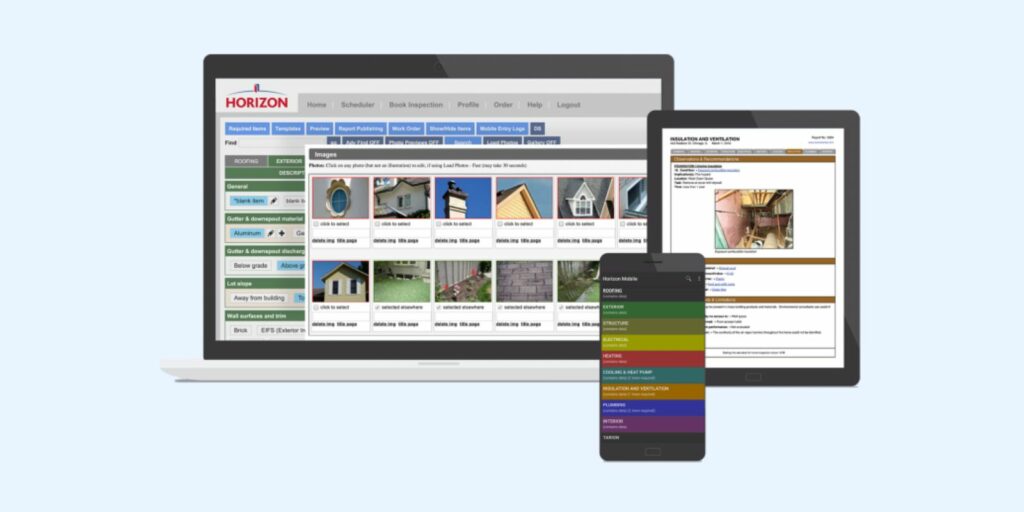 Horizon
Home inspection software by Horizon can make your business run smoothly. With automatic marketing tools and the ability to handle reports and inspections from start to finish, it's an option worth considering.
Pros & Cons

Pros: Online learning webinars, easy scheduling, billing and reporting, fully customizable templates and forms
Cons: No onboard video capabilities, comments library is hard to navigate, difficult layout

Features: Payment acceptance, photo editing, scheduler and report generation
Average Reviews on Capterra – 4.8 stars (9 reviews) (read more)
Pricing Options: Free version; 30-day free trial; $79 per month
Link to Site: https://www.carsondunlop.com/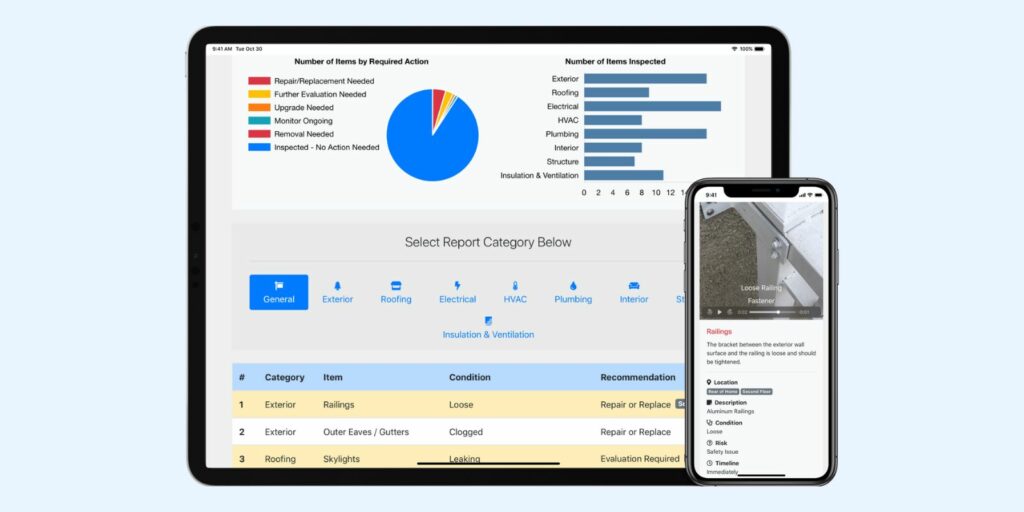 Eneris
Designed with both clients and home inspectors in mind, Eneris features a multi-inspector model that can keep your team and client contacts coordinated at all times.
Pros & Cons:

Pros: Easy to navigate, customizable templates and comments library, team management, scheduling, and invoicing features
Cons: Slow loading times, requires initial training, limited pre-population capabilities on reports

Features: Comments library, photo editing, multi-inspector mode, customizable summaries and reports
Average Reviews on Capterra – 4.9 stars (14 reviews) (read more)
Pricing Options: $580 per year or $57 per month
Link to Site: https://www.eneris.ca/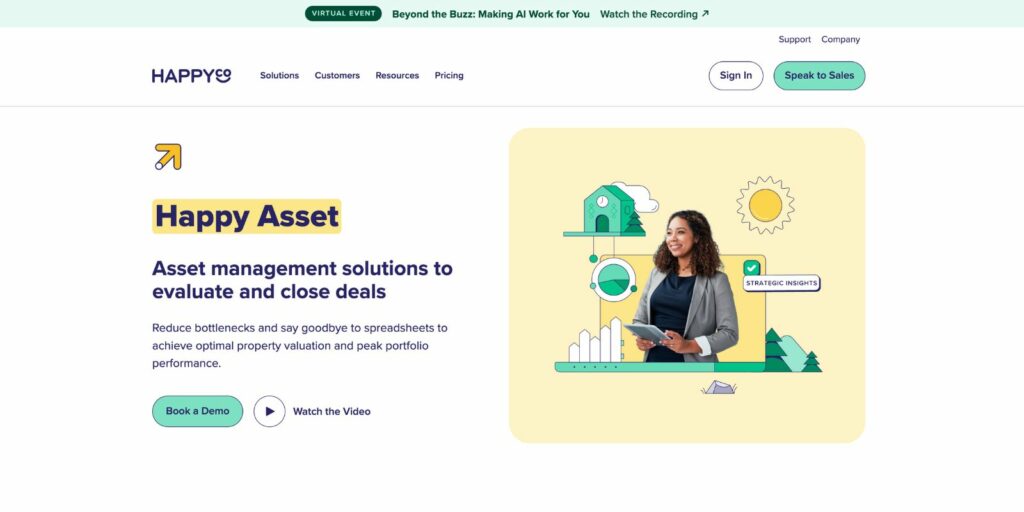 HappyCo
HappyCo's inclusive software is geared toward home inspectors, multi-property owners, and real estate professionals. With a professional design that's easy to navigate, its capabilities mirror some of the best home inspection software available.
Pros & Cons:

Pros: Creates easy-to-share notes and reports, integration with project management systems, supportive customer service
Cons: Lack of video feature, difficult to learn, occasional pixelation in remote locations

Features: Easy documentation, integration with project management systems, photo and video editing
Average Reviews on Capterra – 4.6 stars (63 reviews) (read more)
Pricing Options: Free 30-day trial; contact for pricing
Link to Site: https://happy.co/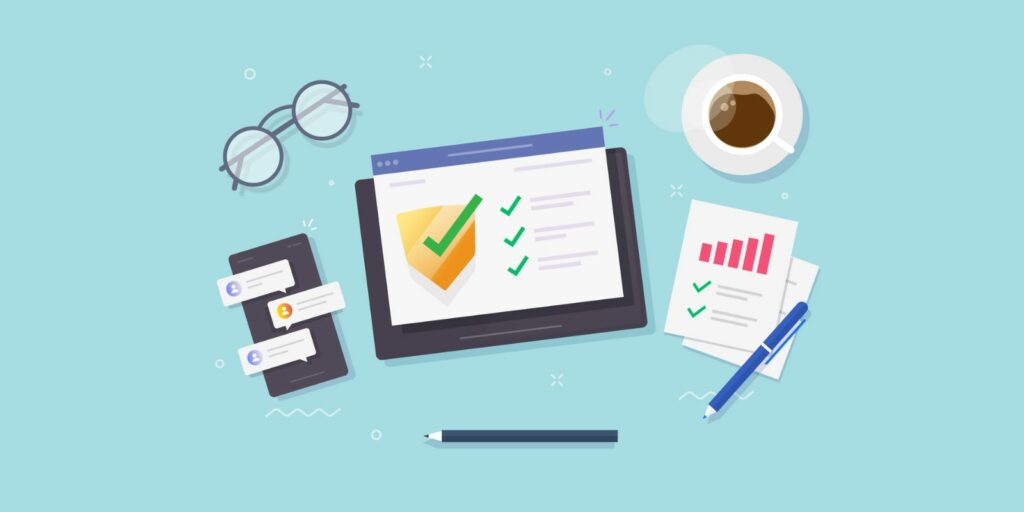 Wrapping Up Our Buyer's Guide to the Best Home Inspection Software
It is clear that home inspection software can save time, minimize paperwork, and make both the inspector and the client happy. When searching for the perfect home inspection software, it's important to understand the features you need and how they will add value to your business.
Knowing which common pricing models are out there will help you decide which one works best for your budget. Additionally, reliable customer service is a must so you can feel confident in knowing that you will have support if needed.
All in all, choosing quality home inspection software can make all the difference in advancing your home inspection business. If you're looking for great value and advanced features from trusted developers, look no further than EZ Home Inspection Software! 
Our comprehensive solutions are designed to automate your processes and streamline your workflow – making it easy to manage inspections with ease. Feel free to contact EZ HIS to answer any questions or sign up for our FREE Trial today!"