What is Wind Mitigation?
In Florida, insurance companies constantly look for ways to reduce risk and exposure when insuring homes for wind damage, particularly in the face of a continual risk from tropical storm and hurricane activity. In 2006, the insurance industry implemented the Florida Wind Mitigation Form to provide insight into the wind resistance of a particular home. This is good for homeowners as well as insurance companies since the State of Florida requires insurance companies to offer discounts in the way of Wind Mitigation Credits for those homes having added wind resistance protection.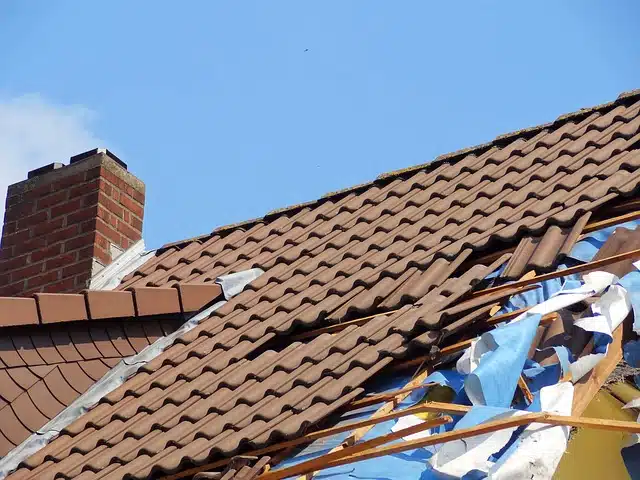 Requirements for Florida Wind Mitigation
Since the devastation of Hurricane Andrew in 1992, Florida has implemented many modifications to structural building codes in order to ensure better building practices. These included many changes to ensure more stringent wind mitigation measures.
Today, a wind mitigation report must accompany a home inspection report for insurance purposes. Wind mitigation reports rate eight building elements that are particularly vulnerable in wind storms and hurricane events. These include the:
Roof covering which also notes when the roof was installed and whether it meets current codes
Roof deck attachment which denotes how the roof is attached to the underlying structure
Roof to wall attachment which denotes critical attachment features of how the truss system is attached to the supporting walls.
Roof geometry which denotes roof shape
Gable end bracing which denotes the type of bracing used if the roof is gable-shaped and whether it is to code
Wall construction type which denotes the construction materials in terms of framing, reinforcement, and outer face
Secondary water barrier which denotes a backup system to prevent water intrusion
Opening protection which denotes storm protection measures to doors and windows which is now required in all homes in Florida.
EZ Home Inspection Software Wind Mitigation Template
For the professional home inspector, producing a wind mitigation report is now simple with EZ Home Inspection Wind Mitigation Software. A mitigation report is now easy to create and generate on-site from a mobile device. The EZ Home Inspection Wind Mitigation Software allows the inspector to
Fully customize mitigation reports by adding or removing sections, subsections, text, and photos
Quickly and easily upload corresponding photos
Create the report and deliver it on-site via USB thumb drive or email the report directly to the client
Create and re-use customized templates for any inspection
The EZ Home Inspection Software Wind Mitigation Template enables a home inspector to seamlessly create professional-looking digital wind mitigation reports, detailing all the necessary mitigation categories as required by the insurance industry. In this way, insurance companies are able to ascertain the vital aspects of a home's windstorm worthiness to determine insurance coverage risks as well as a homeowner's potential mitigation discounts on premiums.
Affordably priced and user-friendly, all EZ Home Inspection Software rates include all future software updates to ensure that you will always have the most current version available. Begin creating customized and professional-looking wind mitigation reports today with EZ Home Inspection Wind Mitigation Report Software.
* Works on Desktops, Laptops, Phones and Tablets. Compatible with Windows and Mac (Internet Required). Works offline on Android Phones & Tablets, iPhones, & iPads.