What is a 4-Point Inspection and Why is it Important?
Property insurance in Florida is expensive for good reason. Because of tropical storm and hurricane activity and an insurance company's added risk of exposure for claims, they want to ensure that the property they are covering is in good shape without excessive damage to integral home systems. A 4-point inspection is a short, concise evaluation focusing on the four main systems of the home. In fact, for purposes of insurance coverage, a 4-point inspection is required for all homes over 30 years old.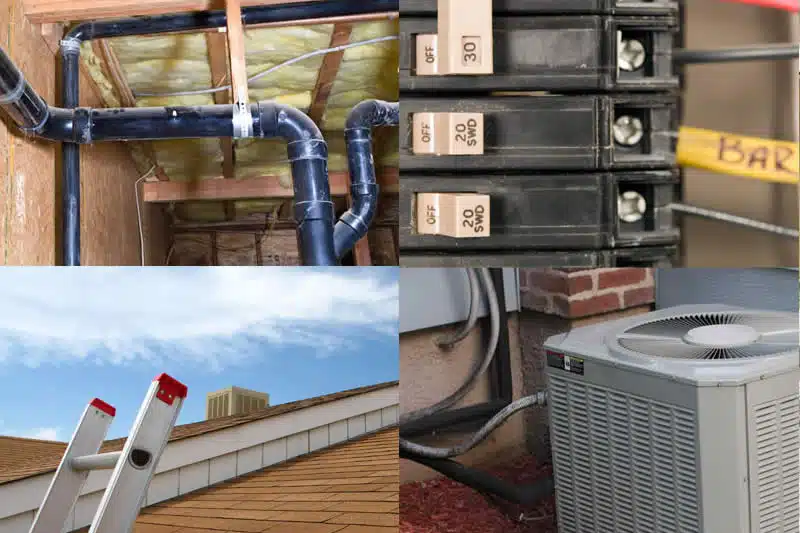 A 4-point inspection will further address the age and condition of four of the core elements of a standard inspection report. These are:
Electrical Inspection
From the source of electric supply throughout the home, testing all receptacles and noting any hazards and exposed wiring
Plumbing System Inspection
Noting any signs of leaks, deterioration, or signs of water damage to the surrounding areas
HVAC System Inspection
Noting the age of the system, any hazards, evidence of maintenance and repair, and inspection of the operation of all functional components
Roof System Inspection
Noting any deterioration, missing or damaged flashing, missing or broken shingles or tiles, signs of water intrusion at the attic or sunlight coming through the ceiling of the attic. The roof report will also note the latest roof permit showing if any recent repairs or roof replacement has been conducted.
Additionally, a 4-point inspection will look at code compliance to determine if there are any code or compliance issues with updates and repairs. The insurance company will look at a 4-point property inspection report to determine the associated risk before writing a policy and determining the premiums.
4 Point Inspection reports made simple
Create reports fast with the EZ Florida 4-point Inspection app.
Stand out from your competition with a professional typed report
Complete reports quickly on your phone, tablet, or desktop
Snap photos that get added directly to the report
* Works on Desktops, Laptops, Phones and Tablets. Compatible with Windows and Mac (Internet Required). Works offline on Android Phones & Tablets, iPhones, & iPads.